Entuity Announces Channel Partnership With OST
New Alliance Formed to Drive Eye of the Storm Network Management Solutions in North America
(January 05, 2012)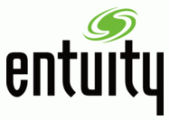 MARLBOROUGH, MA and LONDON -- (Marketwire) -- 01/05/12 --

News Facts
Entuity®, a leader in enterprise network management software, today announced that OST, a technology solution integrator headquartered in Grand Rapids, Michigan, has joined the Entuity Channel Partner Program.


Since 1997, OST has partnered with healthcare, manufacturing/distribution, finance and insurance sectors to equip them with the technology products and professional services to ensure they receive maximum return on investment of their hardware and software network products. OST is considered an invaluable business partner offering a highly experienced team and solid solutions to its customer base.


Entuity Eye of the Storm (EYE) is an ideal complement to OST's product portfolio. OST will be leveraging EYE's integration capabilities for BMC Software's Business Service Management products, thereby creating a complete and unified network and applications management platform while eliminating data silos and management blind spots for improved troubleshooting.


Entuity Eye of the Storm network management solution helps IT organizations operate more efficiently with accurate data and high levels of automation. EYE also provides business focus metrics to relate how the network is affecting the business. Along with twice a year product updates, IT teams are able to take advantage of emerging technologies and look forward to vital new enterprise class EYE product enhancements for even more effective network management.


Supporting Quotes
Quote, attributed to John Thayer, Director of Sales, OST
"Entuity provides a superior network management solution designed for stringent enterprise class requirements. EYE can manage even the most complex network. Its ease of use, scalability and integration capabilities for BMC and Oracle Platforms will furnish our customers with a cohesive management solution to meet their sophisticated IT management demands."


Quote, attributed to Peter Licursi, vice president, global sales, Entuity
"OST's relevant experience in supplying data center and enterprise technology solutions makes them an ideal Entuity Partner. They understand the value of what Eye of the Storm adds to BSM solutions -- how we connect technology to the business in a powerful way and integrate effectively for a single unified network management solution. We look forward to a strong, successful relationship."


Multimedia Elements
About OST
OST (Open Systems Technologies) is an employee-owned, $55 million company. OST has been focused on providing BMC services to Fortune companies for nearly 10 years. Since 2003, the company has logged close to 40% compounded growth in revenue and in its number of employees. In 2007, 2008, 2009 and 2010, OST was recognized in INC. magazine's 5,000 Fastest Growing Private Companies. OST was also listed on CRN's FastGrowth100 in 2007, 2008 and 2009, and on the Michigan 50 Companies to Watch in 2009. For more information, please visit www.ostusa.com
About Entuity
Entuity is a leading independent provider of innovative network management software for both large and small networks supporting enterprises worldwide. Entuity Eye of the Storm (EYE) helps deliver network predictability and control that enables enterprises, system integrators and managed service providers to manage network services and assets, meet service level commitments and implement best practices in network service delivery. On a daily basis, Entuity solutions help customers take the work out of network management through future-proof technology, operational efficiency, a sharp business focus, and a high degree of automation.
EYE is highly regarded for its rapid deployment, ease of use, and low cost of ownership. Entuity customers include organizations such as ABB, Airports Company South Africa, Aptina, Astra Zeneca, BMC Software, CLS Services, DIRECTV, IBM Global Services, Dell Services, Pernod Ricard, Phones 4U, The Royal Bank of Scotland, SASSA, Visteon and WorldPay. For more information, please visit entuity.com or call (508) 357-6344 (North America) or +44 (0) 20 7444 4800 (Europe).
Entuity and Eye of the Storm are registered trademarks and InSight Center is a trademark of Entuity, Ltd. All other marks and names mentioned are the property of their respective companies.
Add to Digg Bookmark with del.icio.us Add to Newsvine
Contact information:
Roger Katz
Entuity
1.508.357.6344 Ext. 15
Email Contact


Copyright @ Marketwire
Page: 1
Related Keywords:
entuity, network, management, software, performance, cloud, fault, inventory, netflow, virtual, Sales,Applications,Finance,Insurance,Sales & Marketing,Hardware,Management,Finance/Accounting,Sales,Finance/Accounting,Sales,Africa,Marketwire, Inc., ,IT (Information Technology),Business,Other,
---