Ensim Unify Enables Advanced Automation and Management of Microsoft Lync Environments for Service Providers and Enterprises
(November 08, 2011)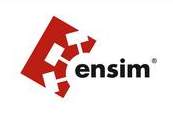 SANTA CLARA, CA -- (Marketwire) -- 11/08/11 -- Ensim Corporation, the leading provider of solutions to manage, orchestrate, and automate private, public and hybrid cloud infrastructure, today announced that service providers can leverage Ensim Unify, with its multi-tenant and dedicated infrastructure capability, in combination with its connectors for Microsoft Exchange 2010 SP2 and Microsoft Lync to offer a full range of managed and hosted Lync based services to support their customers.
As Microsoft evolves its approach to hosting multi-tenant Exchange and Lync, service providers have been looking to address various market requirements, particularly in relation to unified communication that includes voice functionality. Ensim Unify, in both dedicated and multi-tenant modes, provides service providers with a platform to address these complicated challenges associated with infrastructure architecture.
In conjunction with other Ensim offerings, such as Ensim Unify Cloud Identity Sync and Ensim Unify Cloud Manager for Dynamic Datacenter solutions using System Center Virtual Machine Manager (SCVMM), service providers can integrate their customers' on-premise Active Directory and provision virtual machines with applications dedicated to particular customers.
"Ensim has been providing what is now referred to as cloud infrastructure management for over 12 years and automated management for unified communications for over seven years," said David J. Wippich, CEO of Ensim Corp. "Bringing these technologies together to create a seamless infrastructure represents the next logical step in the advancement of Ensim's technology leadership."
About Ensim Corporation
Founded in 1998, Ensim Corporation is the leading provider of enterprise class and carrier grade solutions to manage and automate user and entitlement provisioning for unified communication and collaboration applications, cloud services, and virtual desktops and servers. Ensim products are used by service providers and enterprises worldwide to accelerate and enable deployment of integrated solutions, simplify and automate secure management of complex environments, and increase user and IT productivity. Ensim has over two million users under management and is Microsoft Gold Certified. For more information, visit www.ensim.com or contact Ensim at 1-877-693-6746 or 1-408-496-3700 outside the United States.
Ensim and the Ensim logo are registered trademarks of Ensim. All trademarks or registered trademarks contained herein are the property of their respective owners.
Add to Digg Bookmark with del.icio.us Add to Newsvine
Copyright @ Marketwire
Page: 1
Related Keywords:
Ensim Corporation, Applications, Business Issues, Management, CEO/CFO, USA, Marketwire, , Gold, Other,
---