Ensim Corporation Wins Red Herring Top 100 North America Tech Startup Award
(June 04, 2012)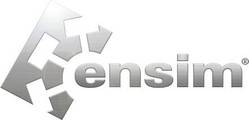 SANTA CLARA, CA -- (Marketwire) -- 06/04/12 -- Ensim Corporation, a leading provider of business and operations support solutions (BSS and OSS) to manage, orchestrate, and automate private, public and hybrid cloud infrastructure, today announced that it was selected as one of the winners of the prestigious Red Herring Top 100 North America Tech Startup award.
Red Herring's Top 100 North America program honors the year's most promising private technology ventures from the North American business region. The award, whose past winners include Google, Yahoo!, Facebook and Twitter, is given to companies that demonstrate the ability to transform an industry with an innovative new technology or business model. After being named a finalist, Ensim was recognized as an official winner at the 2012 Red Herring Americas conference in Santa Monica on May 23rd.
"It is an honor to be recognized as one of the Top 100 companies by Red Herring," said David Wippich, CEO of Ensim. "This award further validates that Ensim is succeeding in its vision to simplify and automate the secure management of complex environments in order to increase user and IT productivity."
Ensim's software provides an integrated platform to order, subscribe, provision, manage, orchestrate, activate, and bill for a wide variety of applications, services, and infrastructure. Telco's, MSP's, Global 2000 Enterprises, Hosting Companies, and Government Agencies choose Ensim to enable their Private, Public, and Hybrid Cloud environments for a wide variety of on and off premise Applications, Services, and Infrastructure such as; email, conferencing, VoIP, IM, collaboration, CRM, archiving, backup, virtual desktops, virtual servers, and virtual datacenters.
Winners of the 2012 Red Herring 100 North America award were selected based on their technological innovation, management strength, market size, investor record, customer acquisition and financial health. During the months leading up to the announcement, hundreds of companies in the telecommunications, security, software, hardware, biotech and clean tech industries were evaluated for the award.
"Choosing the companies with the strongest potential was by no means a small feat," said Alex Vieux, publisher and CEO of Red Herring. "After rigorous contemplation and discussion, we narrowed our list down from hundreds of candidates from across North America to the Top 100 Winners. We believe Ensim embodies the vision, drive and innovation that define a successful entrepreneurial venture. The company should be proud of its accomplishment, as the competition was very strong."
About Ensim
Founded in 1998 as a visionary technology leader in virtualization, hosting control panels, and service delivery platforms, Ensim continues to lead in mission critical cloud management technologies used by tier-one Telco's, MSP's, Global 2000 Enterprises, Hosting Service Providers, Systems Integrators, and Government Agencies. Ensim enables private, public, and hybrid cloud environments that provision and manage users, applications, services, and infrastructure with full automation and orchestration over the entire lifecycle process including ordering, activation, and billing, via self-service control panels and web-service API's, for Service Providers and Enterprises. Ensim is privately held, profitable, and works with more than 300 customers and partners worldwide to empower over 5,000,000 users and 50,000 small, medium, and large sized businesses. Ensim products can be easily deployed, integrated, and overlaid onto existing infrastructure. Contact Ensim at 1-877-MY-ENSIM or sales@ensim.com.
Add to Digg Bookmark with del.icio.us Add to Newsvine
Copyright @ Marketwire
Page: 1
Related Keywords:
Red Herring Top 100 North America, , Applications, Security, Internet, Business Issues, Hardware, Security, Internet Server Applications, E-mail, Management, CEO/CFO, Marketwire, Financial, Biology, Business, Email,
---