Eliminating Appliances in Online Backup and Recovery Is Ideal for Many Environments According to Storage Switzerland
(July 02, 2012)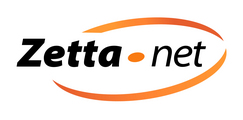 SUNNYVALE, CA -- (Marketwire) -- 07/02/12 -- Zetta.net, a provider of enterprise-grade online backup and disaster recovery solutions, is highlighted in an article by analyst firm Storage Switzerland, asserting that on-site appliances for cloud storage are not always the best way to implement a cloud backup solution. The article, Does Cloud Backup Need an Appliance?, notes that appliance-free solutions that run backups directly to the cloud, such as Zetta DataProtect, are often an ideal cloud storage solution.
The article explains that getting data offsite is a requirement to meet compliance directives or SLAs for many companies, and cloud backup is an increasingly viable option. While the conventional appliance-based approach to cloud backup may be popular, Storage Switzerland outlines several important factors that make newer, appliance-free backup and recovery an attractive alternative:
Choke point - A backup appliance funnels all backup data into a single box which can require scheduling and load balancing to complete backups within prescribed windows. It also creates a single point of failure. Backups that run directly to the cloud from client servers and computers is simple and gets data offsite, while eliminating a potential choke point.


More CPU - Traditionally, appliances were an effective way to prevent burdening servers with an additional processing load. But today most client desktops, laptops and servers have significant CPU power to handle data transfers to the cloud while continuing with their normal workloads.


Return of the agents - Backup agents at one time consumed processing power on the computers they were protecting, potentially impacting other applications. With more powerful CPUs today, client-side agents can support more functionality. They may also be a better choice for environments with limited bandwidth or frequently disconnected mobile devices, since they don't rely on "push" updates as agent-less technologies do which require regular network connectivity.


Greater restore options - A client-side cloud backup solution enables individual users to access their backed up files in the cloud from a Web browser and restore only files or folders they need, and only the versions they need. Restores can be made to dissimilar (less expensive) hardware as well, helping to keep costs down.


Mobile users - Most users now work on mobile devices, to take work home and on the road. An agent-based, online backup solution stays with each of these computers providing data protection from anywhere. It can act as the primary backup solution, or provide remote data protection when a user is traveling and can't get access to a company appliance or data center.


"By providing more restore options and a simpler implementation, client-side agents running backups directly to the cloud are often the right solution," wrote Eric Slack, senior analyst, Storage Switzerland. "Solutions like Zetta DataProtect, which installs as a lightweight agent on a client machine and maintains a synchronized copy of protected folders in the cloud, are perfect for many environments."
"Storage Switzerland's article adeptly captures why IT departments are embracing our appliance-free approach," said Gary Sevounts, vice president of marketing, Zetta.net. "Zetta DataProtect specifically addresses the need for instant data recovery over the web, and fast, easy deployment and management -- all without an appliance."
The Storage Switzerland article is available at: http://bit.ly/MMACY9
About Zetta.net
Zetta.net is an award-winning provider of enterprise-grade online backup and disaster recovery solutions for small and mid-size enterprises. Zetta enables companies to simplify and automate backups and instantly recover data using just a Web browser. Advanced security, high redundancy and a high-performance architecture deliver true enterprise-grade data protection that scales to meet customers' business requirements.
With headquarters in Sunnyvale, Calif., Zetta was established in 2008 by successful serial entrepreneurs and technology executives from companies such as Netscape, VeriSign, Symantec, EMC, and Shutterfly. For more information, visit www.zetta.net or www.facebook.com/zettastorage. Follow Zetta on Twitter at www.twitter.com/zettanet.
Tweet this: @zettanet highlighted in storage switzerland #onlinebackup and recovery article
Tags: online backup, cloud backup, disaster recovery, offsite backup, remote backup, server backup, data protection
Add to Digg Bookmark with del.icio.us Add to Newsvine
Contact:
Nick Mueller
Marketing Manager
Zetta.net
Email Contact
(650) 590-0950


Copyright @ Marketwire
Page: 1
Related Keywords:
online backup, cloud backup, disaster recovery, offsite backup, server backup, data protection , Applications,Sales & Marketing,Storage,Security,Computer Technology,Internet,Hardware,Cloud Computing,Misc,Security,Mobile Devices,Notebook/Laptops,Security,Internet Server Applications,Web Servers,service level agreements,Cloud storage,Cloud backup,Management,Switzerland,Marketwire,Appliances,Internet Technology,Business,disaster,Other,
---