Eli Lilly, Children's Hospital Boston, ECU School of Dental Medicine & the NC Department of Agriculture Honored for Innovative Use of Tablets at Mi-Co Conference
Mi-Co Customers Eli Lilly, Children's Hospital Boston, ECU School of Dental Medicine & the NC Department of Agriculture Receive Awards for Their Innovative Use of Tablets to Improve Business Processes and Productivity at Mi-Co's PartnerEd 2012
(April 12, 2012)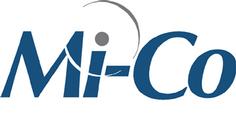 DURHAM, NC -- (Marketwire) -- 04/12/12 -- Mi-Co, a leading mobile e-Forms software company, honored innovative Mi-Forms users at the Awards Luncheon during the Mi-Co PartnerEd 2012 conference last week, for their use of iPads, Tablet PCs and other mobile devices that dramatically improved the business processes of their organizations. The following awards were presented: Mi-Forms User of the Year to the NC Department of Agriculture & Consumer Services (Structural Pest Control & Pesticides division); Mi-Forms Impact Player of the Year to ECU School of Dental Medicine; Mi-Co Innovation Award to Children's Hospital Boston, and Mi-Forms Process Change Champion to Eli Lilly & Company.
Mi-Forms User of the Year awardee, the NCDA&CS Pesticides group has used Mi-Forms technology on Tablets to streamline a 3-4 week field inspection workflow to just 1 day, and has also 'gone green' by eliminating most paper-forms used in the process. Mi-Forms Impact Player of the Year ECU School of Dental Medicine uses Mi-Forms iPad e-Forms software for admissions committee decisions and student practical exams with a complex multi-stage workflow, across several hundred iPads. Children's Hospital Boston uses Tablets powered by Mi-Forms in their Audiology department, connected to audiology meters as well as their Cerner EMR system and saves 4 minutes per patient encounter as a result. And Eli Lilly uses Mi-Forms Tablet e-forms for Pharmaceutical QA inspection processes, replacing their earlier paper-forms process and boosting data accuracy by 98.8%.
This is the seventh year that Mi-Co has presented awards to organizations that have demonstrated innovation in the use of Tablets and other mobile devices for mobile data capture and process change. Past winners of Mi-Co Awards include representatives of the Internal Revenue Service, Sutter Health, Jackson Memorial Hospital, Cataler North America, the US Department of Agriculture, Boston Public Health Commission, and more. According to Greg Clary, CEO, "With the proliferation of iPads, Android slates and other new Tablets like the Ricoh eQuill from Ricoh EWS and Windows 8 Tablets, Mi-Co expects to honor many more organizations in the years to come for their innovative use of Tablets to improve business processes."
About Mi-Co
Mi-Co, the Mobile Information Corporation, provides software to automate paper forms-based business processes. Mi-Co's enterprise Mi-Forms Software System provides flexible electronic forms design for data capture using touch input and digital ink and has proven capabilities for handwriting interpretation and verification, data validation and the communication of forms-based data. Mi-Forms supports Tablet PCs, Digital Pens, iPads, Android Tablets, Windows Phone 7 smartphones, signature capture devices and industry standard software technologies. Mi-Co reaches historically paperwork intensive markets such as healthcare and government and supports an extensive network of channel partners. The company is headquartered in Durham, North Carolina with a customer service center in Seattle, Washington. For more information on Mi-Co, visit www.mi-corporation.com
Add to Digg Bookmark with del.icio.us Add to Newsvine
For more information contact:

Gautham Pandiyan
Mi-Corporation
[email protected]
919-485-4819 x 1973


Copyright @ Marketwire
Page: 1
Related Keywords:
iPad, iPads, Tablet, Tablets, Android tablet, Android slates, Tablet PCs, e-forms, Tablet computing, Digital Media Software, Communications, Smart Phone, Marketwire, , Healthcare, Consumer Services, Medical, Agricultural Science, Business, Other,
---