Elections in Computer Game Eve Online Draw More Voters Than Super Tuesday Primaries
(March 08, 2012)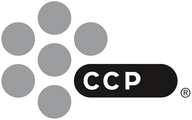 REYKJAVIK, ICELAND -- (Marketwire) -- 03/08/12 -- CCP Games today announced that player elections within its science-fiction game, EVE Online, have drawn over 33,000 votes, more than the number of votes in two Super Tuesday presidential primaries combined.
More players have voted for their representatives in EVE than voted for candidates in the Alaska and North Dakota primaries on March 6. With polls open for the next six days, voter participation in EVE Online has reached 8 percent, surpassing participation in four of the ten Republican contests. At current voting rates, voter participation in EVE will exceed all ten.
The Council of Stellar Management (CSM), created by CCP in 2008, was the first democratically elected governing body for a virtual world. It consists of nine representatives and five alternates, each elected yearly by popular vote from EVE's player base, a population of approximately 400,000 cyber citizens.
The purpose of the CSM is to represent the views of the members of the EVE Online community to CCP. Upon being elected, the members of the CSM communicate closely with CCP through two annual summits, held in Iceland, and an internal forum, which only the CSM and CCP can access.
"Politics in EVE Online is a serious business," said Hilmar Pétursson, CEO of CCP. "Players canvass for votes, fund political ads, undermine rival campaigns and strike back-room deals to swing elections. We've found that people can be at least as interested in who runs their virtual world as who runs their actual country."
About CCP
CCP is recognized for the creation of revolutionary gaming experiences designed with a unique combination of stunning artistry and advanced technology. Best known as the independent developer and publisher of EVE Online, the critically-acclaimed, space-based massively multiplayer online game (MMO) and PC Gamer's 2009 'MMO of the Year,' two additional titles are now in production: World of Darkness, a dark, immersive MMO based on the legendary roleplaying franchise of the same name; and DUST 514, the groundbreaking massively multiplayer online first-person shooter (MMOFPS) set in and linked to the EVE Online universe. Founded in Iceland in 1997, CCP is privately held and has offices in Atlanta, Newcastle, Reykjavik and Shanghai with a datacenter in London. More information can be found at www.ccpgames.com.
About EVE Online
EVE Online is a spectacular, captivating gaming experience where hundreds of thousands of players compete within the same virtual cosmic universe for riches, power, glory and adventure. In EVE, players can create and live out their most virtuous or sinister dreams, piloting starships through a futuristic galaxy featuring a sophisticated, player-run economy and a solar system rife with treasures to be discovered. With professions ranging from commodities trader to mercenary, industrial entrepreneur to pirate, mining engineer to battle fleet commander and more, EVE players have access to a diverse array of tools and interfaces to forge their own exhilarating path. EVE players can also interact within EVE Gate, a Web-based portal for the EVE community to connect, organize and communicate outside of the game itself. Learn more and sign up for a free trial at www.eveonline.com.
Contact:
Shahirah Isahak
LEWIS PR
415-992-4400
Email Contact

Ned Coker
CCP Public Relations
Email Contact


Copyright @ Marketwire
Page: 1
Related Keywords:
ccp games, eve online, online game, pc game, video game, election, super tuesday, republican primary, Marketwire, , Game Technology, Engineering, Business, Presidential, Elections, elections,
---