Eileen Koch & Company Client, Renowned Numerologist, Donetta Huffman, Adds It All Together With Semi-Circle
What's Your Name? What's Your Number?
(November 29, 2011)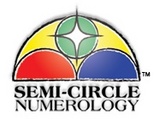 LOS ANGELES, CA -- (Marketwire) -- 11/29/11 -- Gone are the days of asking, "What's Your Sign?" Now people are asking, "What's your number?" and no, not in a pick-up manner. Imagine if you could know your life path, soul, personality and destiny only using your name, birthday and basic math!
Professional numerologist, Donetta Huffman, is the author of the 1st Edition Semi-Circle Numerology Cards (www.semicirclenumerology.com), which are the first of its kind on the market. She has studied numerology for many years and specializes in personal readings, as she counsels clients in their careers, personal lives and business decisions. She has also done research in compatibility and helping individuals understand one's self and others on a deeper level. Eileen Koch & Company is thrilled to assist Donetta Huffman and Semi-Circle Numerology with all of their public relations needs.
Huffman is not a psychic. Instead, she believes that numbers are the foundation of our universe. Through analyzation of these numbers and vibrations, she helps people discover their gifts, find their inner power, and achieve their maximum potential.
Huffman has been helping individuals with the philosophy that numbers can "unlock what exists within you." In the complete set of Semi-Circle Numerology Cards, each card details a number from one of the four suits: Life Path, Destiny, Soul, and Personality. The downloadable worksheet and the Pythagorean letters to numbers guide determine your core numbers. Once you have your numbers, the cards will give your corresponding assessment.
In addition to her numerology cards, Huffman lectures throughout the US and Canada. She also offers services via her website including a personal 45 minute phone reading, yearly email reading subscriptions, name advising, core number reading, and address/telephone number analysis.
History dates Numerology back over 5000 years, originating with founding father, Pythagoras, one of the first Greek mathematical thinkers. Pythagoras founded the basic principles of Numerology while traveling in Babylonia, Phoenicia and Egypt. He believed that there were recognizable patterns in numbers that identify talents and characteristics of a person based on birth dates and birth names. Donetta Huffman's Semi-Circle Numerology Cards are named after Pythagoras' philosophical school called Semicircle.
For more information or to interview Donetta Huffman, contact Eileen Koch & Company Inc., a public relations firm, at 310-441-1000 or email [email protected]. Please visit www.eileenkoch.com.
Contact:
Eileen Koch
Eileen Koch & Company Inc.
310-441-1000
Email Contact
www.eileenkoch.com


Copyright @ Marketwire
Page: 1
Related Keywords:
Semi-Circle Numerology, Canada,Egypt,Marketwire, Inc., ,Business,Email,
---