Educational Solutions Releases Special Home Edition of Gattegno Mathematics Series
Ideal For Parents and Home School Programs
(May 04, 2011)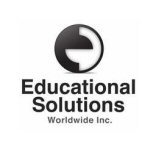 NEW YORK, NEW YORK -- (Marketwire) -- 05/04/11 -- Editors Note: There is a photo and a video associated with this press release.
Educational Solutions Worldwide Inc. (ESWI) today announced the release of a Special Home Edition of its renowned Gattegno Mathematics Series designed for parents to help their children get a leg up in mathematics.
The 20th century's leading educator and visionary Dr. Caleb Gattegno created the original series of books in the 1950s as a guide to using the Cuisenaire Rods, the world's most successful and enduring math manipulative.
The Special Edition puts together all the elements of the original series in an attractive set of six books, a parents' guidebook and a complete set of Algebricks Rods. Along with the easy-to-follow program instructions there are hundreds of well-crafted games and activities intended to have your child thinking like a mathematician within a few hours of use.
"This Special Home Edition is ideal for parents as no teaching or mathematical experience is required and it takes as little as 15 minutes a day," said Educational Solutions CEO Eaton Donald. "The results for Kindergarten to Grade 6 students are unquestionable having been proved over decades of use."
"As this year marks the centennial of Dr. Gattegno's birth, we are also today announcing a special anniversary price of $99."
Textbook Number 1 starts out with the simple instruction: "In your set of colored rods, find all those that are the same color. Mix all of the rods together again. Now find all of the rods that are the same length."
With that accomplished, students begin to manipulate the Algebricks Rods in particular ways and describe the relationships between the rods in their own language, such as 'two white rods are as long as one red rod.' Once, aware of these relationships, students are introduced to mathematical language. The above statement can then become, "white+white=red" or "2w=r," or "1+1=2". The student never has to rely on their memory to produce these mathematical truths.
With this experience, students can easily verify their answers - they do not have to rely on the teacher to know if they are correct.
Students build on these initial experiences in the process of moving to the higher mathematical concepts of Algebra and Geometry.
Dr. Gattegno spent his lifetime researching how children learn. His system for teaching math is based on the idea that students can learn mathematics best by working on challenges which generate first hand experience. He believed that systems based on memorization are doomed to fail.
For more information on how it works, please refer to Re-inventing Mathematics Education.
About Educational Solutions Worldwide Inc.
http://www.educationalsolutions.com
Since 1968 Educational Solutions Worldwide Inc., has been a leading force in developing new approaches and products in the educational field based on the pioneering scientific research and groundbreaking pedagogies developed by its founder Dr. Caleb Gattegno. Today, the company continues to re-invigorate its vast riches of unique educational approaches, materials and technologies in highly creative ways that serve its mandate of making the learning of mathematics (Gattegno Math), a second language (The Silent Way) and basic literacy skills (Words in Color) easily accessible and highly integrated in the daily activities of people regardless of who they are and where in the world they live.
About Dr. Gattegno
Dr. Gattegno was born in Alexandria, Egypt on November 11, 1911. By the time of his death in 1988, his highly unique approaches and materials for teaching mathematics, foreign languages and literacy were being employed in 46 countries on six continents. His vast scientifically-based inquiries had produced seminal books on the potential of mass media and new technologies to facilitate the learning of reading and writing, which found early expression in the successful Pop Up series designed for U.S. network commercial television, and the "Infused Reading" program for the Apple computer. Dr. Gattegno's theories and materials continue to be developed and applied throughout the world.
To view the photo associated with this press release, please visit the following link: http://www.marketwire.com/library/20110503-mathsetpx800.jpg.
To view the video associated with this press release, please visit the following link: http://www.youtube.com/watch?v=ae0McT5WYa8.
To view the Facebook page associated with this press release, please visit the following link: http://www.facebook.com/home.php#!/pages/Educational-Solutions/169448072569.
Add to Digg Bookmark with del.icio.us Add to Newsvine
Contacts:
Media Inquiries: Educational Solutions Worldwide Inc.
Martin Power
1-800-491-1615
1-800-841-6695 (FAX)
martin.power@educationalsolutions.com
Media Kit: www.calebgattegno.org/press-room.html


Copyright @ Marketwire
Page: 1
Related Keywords:
home school math, home schooling, teaching math at home, math games for kids, help with math at home, Mac, OS9, OSX, USA, Egypt, Marketwire, Inc., Apple Computer, Television, Mathematics, Children, Parents,
---