Eccentex's Solution for New York State Department of Financial Services (NYSDFS) Named a Finalist in 2012 Global Awards for Excellence in Adaptive Case Management
Large-Scale Project Built on Eccentex's AppBase Receives National Recognition for Dynamic Case Management Leadership
(June 07, 2012)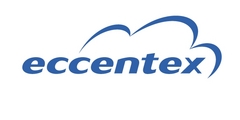 LOS ANGELES, CA -- (Marketwire) -- 06/07/12 -- Eccentex Corporation, a leader in the delivery of Dynamic Case Management (DCM) Cloud solutions through the company's leading Platform as a Service (PaaS), AppBase, is proud to announce one of their customers, the New York State Department of Financial Services (NYSDFS) has been named a finalist in the 2012 Global Awards for Excellence in Adaptive Case Management.
Based on Eccentex's AppBase platform, the NYSDFS solution has greatly improved case outcomes by 40 percent, reduced costs by 22 percent, and has significantly improved levels of customer service. The Department now runs one system that is integrated with other departments, quickly generates automated letters and reports, and provides a clear view into day-to-day operations with active dashboards and the ability to make system changes on the fly.
Co-sponsored by WfMC and KMWorld, the prestigious ACM awards recognize user organizations worldwide that have demonstrably excelled in implementing innovative Adaptive Case Management (ACM) solutions. ACM provides secure, social collaboration to create and adapt goal-oriented activities that enable informed decision-making using federated business data and content. ACM, also known as Dynamic or Advanced Case Management, represents a radical new approach to supporting knowledge workers in today's leading edge organizations. Finalists were selected by a panel of 16 judges drawn from experts in this field.
The New York State Department of Financial Services tracks and manages 70,000 consumer complaints a year. With compliance regulation changes and a large increase in case numbers, its departmental business processes became outdated. The department had to deal with problems of fragmented communication channels, was forced to print and send numerous paper documents since each department had its own system, and its case processing was significantly slowed by long approval times, lost documents or repetitive entries. They chose to integrate an Eccentex DCM solution for customer complaints that successfully integrated fragmented business processes, workflows, and communications for more efficient operations. The solution fully automated the complaint process and workflow, while providing a more efficient document processing, routing and storage system.
"We're delighted that our solution used by The New York State Financial Services Department was chosen as a finalist in these prestigious awards," said Glen Schrank, CEO at Eccentex. "The recognition of this project is further proof of our presence and leadership as the go-to company for complaint case management solutions."
About Eccentex:
Eccentex Corporation, the leader in Dynamic Case Management (DCM) Cloud solutions, offers its AppBase Platform as a Service (PaaS) to rapidly deliver, deploy, maintain, and run enterprise business processes for case management solutions in a cloud-based environment. Eccentex has built numerous SaaS applications on its Platform as a Service (PaaS), AppBase, for most major industry verticals including MyCaseRecords, an end-to-end case management system for healthcare; CollectionCycle, a financial recovery solution for financial services; and a Complaints Management solution for government organizations. For more information please visit www.eccentex.com or call 1-866-432-2368.
Eccentex Media Contact:
Stephanie Evans
GlobalFluency
Email Contact
Tel.: (650) 433-4163


Copyright @ Marketwire
Page: 1
Related Keywords:
essentex, dynamic case management, appbase, Marketwire,Financial,Business,Other,
---