EVCARCO, Inc.'s Software Company, Third Stone Software, Develops Alternative Fuel Locator App
Just What the Industry Has Needed
(June 19, 2012)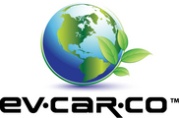 FORT WORTH, TX -- (Marketwire) -- 06/19/12 -- EVCARCO, Inc. (OTCBB: EVCA) (OTCQB: EVCA) announced today that on June 15, 2012, Third Stone Software submitted the EVCA 'Alternative Fuel Locator' (AFL) App to the Apple App Store.
The AFL 1.2 should be available for download on June 21, 2012. The app is free of charge and is exactly what the Alternative Fuel industry needs. The AFL provides station information and routes for the following alternative fuel vehicle types: Electric Vehicles, Compressed Natural Gas, Biodiesel, LNG, E85, LP and Hydrogen.
The data was obtained from the Department of Energy report (http://energy.gov/) and will be updated at the app level to ensure users have the latest information. The next revision will provide more functionality and trip planning capabilities to reduce 'vehicle range anxiety.'
Gary Easterwood, President and CEO of EVCARCO, remarked, "With the addition of trip planning, we think the AFL app will be a game changer. Imagine being able to drive your alternate fuel vehicle from Dallas to Brownsville, Texas, leveraging the app to provide distance traveled and optimum routes to fueling stations along the way to ensure you make it to your destination.
"The AFL app release is the opening page in a new chapter for EVCARCO. Our team has already begun mapping a new roadmap for EVCA. This roadmap not only leverages the synergies and strengths of our two companies but more importantly, explores bold new opportunities for growth and profitability.
"We are excited by this process and look forward to sharing our new vision for the future of EVCARCO. In the coming weeks we will present this roadmap in a series of press releases and webinar events."
For more information on EVCARCO, Inc., please view: www.evcarco.com. Shareholder inquiries should be directed to (972) 571-1624.
EVCARCO, Inc. is a Future Driven® Automotive Retail Group focused on deploying a coast-to-coast network of environmentally friendly franchised dealerships, vehicles, technologies and sustainable solutions. EVCARCO is bringing to market the most advanced clean technologies available in plug-in electric, alternative fuel, and pre-owned hybrid vehicles from multiple manufacturers. EVCARCO also owns a forward-thinking software provider, Third Stone Software, dedicated to improving and enhancing lives through innovation in software development and data services for sport, financial, home automation and social networking.
Forward-Looking Statement
This release contains forward-looking statements that reflect EVCARCO, Inc. plans and expectations. In this press release and related comments by Company management, words like "expect," "anticipate," "estimate," "forecast," "objective," "plan," "goal" and similar expressions are used to identify forward-looking statements, representing management's current judgment and expectations about possible future events. Management believes these forward-looking statements and the judgments upon which they are based to be reasonable, but they are not guarantees of future performance and involve numerous known and unknown risks, uncertainties and other factors that may cause the Company's actual results, performance, achievements or financial position to be materially different from any future results, performance, achievements or financial position expressed or implied by these forward-looking statements.
Add to Digg Bookmark with del.icio.us Add to Newsvine
Investor Relations Contact:
Jack Eversull
The Eversull Group, Inc.
972-571-1624
214-469-2361 fax
Email Contact


Copyright @ Marketwire
Page: 1
Related Keywords:
EVCARCO, Networking, Software Development, Management, CEO/CFO, Marketwire, Inc., Financial, Computer Science, Social Networking, Other,
---