ECRM Launches ECRM Connect App
Marks First iPhone and iPad Application for ECRM
(April 20, 2012)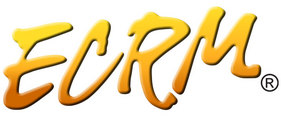 SOLON, OH -- (Marketwire) -- 04/20/12 -- Efficient Collaborative Retail Marketing (ECRM®), a leader in business innovation and technology, is proud to announce that on April 21st, 2012 the ECRM Connect application for the iPhone and iPad will become available for download. Developed as a cohesive tool to enhance user experience, the App touches every aspect of the business process and when used in conjunction with ECRM events, ECRM Connect complements the event format to offer users a mobile, interactive and connective business experience. For instance, users can explore promotional trends, take meeting notes, send follow up emails or make product selections without leaving the application. Additionally, ECRM Connect facilitates an easy event registration process and encourages networking opportunities within the Consumer Packaged Goods (CPG) industry.
App development began in early November of 2011 and once available, the App can be downloaded free of charge. Users, who are registered for, or have attended an ECRM event within the last year, can take advantage of additional tools that are featured on the application. Another added benefit is the ECRM Connect App only requires one download whether the user attends one ECRM event or 20. Furthermore, since the application synchs directly with ECRM's main system servers, pertinent information is immediately reflected on both the ECRM primary system and ECRM Connect.
"By introducing this application, ECRM aims to create a platform that is more powerful, efficient and most importantly more accessible than ever before. ECRM Connect is an enormous milestone and with this mobile technology, users can reach all aspects of the industry," Kurt Repola, chief architect at ECRM explains.
Among the enhanced ECRM Connect features are as follows:
Document pertinent meeting information before, during and after ECRM events with the featured meeting and recap tools.
Send follow up emails and retailer forms directly from the application.
View the ECRM event calendar and receive relevant event recommendations.
Explore promotional data and analysis through Ad Comparisons.
Scan items of interest directly from the iPhone and iPad, or alternatively, make item selections through the product catalog.
Search ECRM contact manager, a detailed database containing current contact information for thousands of retailers, suppliers and distributers alike.
Repola explains the ways in which ECRM Connect will positively influence the CPG industry, "The ECRM Connect application redefines the way people do business. Connect is a single system that encompasses a multitude of tools that work together to stimulate and execute efficient means of doing business."
If you are interested in learning more about the ECRM Connect capabilities please visit www.ECRMConnect.com.
Contact Information:
Rachel Shultz
440-498-0500
Email Contact
www.ecrm.marketgate.com


Copyright @ Marketwire
Page: 1
Related Keywords:
Apps, Trade Show, ECRM, Applications, CPG, Efficient Collaborative Retail Marketing, Retail Industry, Applications, Sales & Marketing, Networking, Database, Server Hardware, Server Computers, Marketwire, , Apple Computer, Business,
---