Dyyno Launches TV Everywhere Solution With Instantaneous and Simultaneous Deployment
Content Aggregators, Cable Operators and Content Owners Already Using Dyyno Platform to Stream 500+ TV Channels and 2,000+ Movies to Subscribers Globally on iPad, Samsung Smart TV, Android Tablets and STBs, Roku and PC/Mac
(April 17, 2012)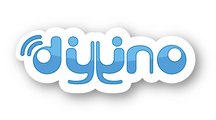 LAS VEGAS, NV -- (Marketwire) -- 04/17/12 -- Broadband TV platform leader, Dyyno, today announced the industry's most economical and turnkey "TV Everywhere" (TVE) solution, enabling content aggregators and cable operators to stream live TV and video on demand (VOD) content to any screen at any level of broadcasting quality up to 1080p HD. The open standards-based solution can be deployed instantaneously and simultaneously with simple configuration in just one day, streaming across ten devices. Dyyno brings a fully functional platform built from the ground up for TV Everywhere that allows content aggregators and cable operators to monetize instantly with low upfront costs.
The cloud-based Dyyno TV Everywhere solution is currently in use by more than 25 content aggregators and virtual multiple system operators (MSOs) in the United States, Europe, Middle East, Africa and Asia. The MSOs leverage Dyyno TVE to stream over 500 televised channels and more than 2,000 movies and TV shows on a variety of platforms, including iPad, Samsung Smart TV, Amazon Kindle Fire, Samsung Galaxy Tab, Android STB, Roku, PC, Mac, iPhone and BlackBerry, together reaching over 150 million households today. First to the market, Dyyno Android Broadband STB solution offers cable operators the ability to private-label the STB with HDMI and CVBS outputs, expandable EPG, and over 500,000 Android apps.
Dyyno's TV Everywhere platform represents an industry-first, based on a several key differentiators, including:
Fastest time-to-market: Deployment takes as little as one day
Lowest-cost competitive solution in the market
Offers live, VOD and cloud-based digital video recorder (DVR)
Monetization via subscriptions, ads, pay-per-views (PPVs), or any combination
Fully brandable app user interfaces and private-label Android Broadband STB
"With Dyyno, we launched our curated TV channels on Android-based STB, iPad, Roku, Samsung Smart TV, and PC in a couple of months, creating a brand new channel that's bringing us subscribers globally," said Mr. Alinur Velidedeoglu, chief executive officer and president of IPWorldTV. "We also offer these streams on iPad and PC for our legacy STB users, and are very pleased with the results and excellent feedback we've received from content owners and end users alike."
Dyyno's TV Everywhere solution offers enormous benefits for MSOs and content aggregators. Cable operators can go to market quickly, then increase average revenue per user (ARPU) and reduce customer churn. These benefits also extend to content aggregators, who can reach the global subscriber base and create new revenue streams.
"Sustainable monetization is the key to success in my business. After evaluating multiple platforms and monetization approaches and coming up short, we found Dyyno and our decision was a no-brainer," noted Sam Kleinman, chief executive officer of FlixUniverse, a movie content provider. "Dyyno has created the best TV Everywhere platform to effectively monetize streaming content worldwide."
For consumers, key usability aspects of Dyyno TV Everywhere include:
Simplicity: An attractive, intuitive user interface with one-click access to "My Channels" and "My Apps"
Flexibility: App and service available on the most popular consumer devices
Preview: Consumers have the ability to preview content before buying
"Building an enterprise-scale platform that excels in live market trials and deployments is significant," said Raj Jaswa, Dyyno's president and chief executive officer. "At Dyyno we have built the industry's most comprehensive and scalable TV Everywhere platform from the ground up, and with a single goal: to offer the fastest way to monetize any content, anywhere, on any device."
The Dyyno TV Everywhere solution is available today. There is a one-time development fee of $1,995 with standard branding or $25,000 with full branding on ten TV platforms; then a monthly revenue share. Dyyno will showcase its TV Everywhere capabilities at NAB 2012 in Las Vegas at booth #SU11609. Alternatively, a personalized demo can be scheduled with Dyyno by emailing [email protected].
About Dyyno
Dyyno is the business partner of choice for TV Everywhere and Broadband delivery of TV, movie, and mid-tail content to global audiences. Content partners can monetize their LIVE, VOD, Linear TV content via Subscriptions/PPVs/Ads on iPad, Samsung Smart TV, Android STB, Amazon Kindle Fire, Samsung Galaxy Tab, Roku, PC/Mac, and Facebook. Dyyno's featured customers include IPWorldTV, BoMTV, FlixUniverse, VajraTV, and more. Strategic partners include Samsung, Roku, YuMe, SpotXchange, and more. For more information, visit dyyno.com.
Image Available: http://www2.marketwire.com/mw/frame_mw?attachid=1950900
Image Available: http://www2.marketwire.com/mw/frame_mw?attachid=1950903

Add to Digg Bookmark with del.icio.us Add to Newsvine
Media Contacts:
Vamshi Sriperumbudur
Dyyno
VP of Marketing
[email protected]
+1-650-494-3200 ext. 306

Larry Smalheiser
Trainer Communications
[email protected]
+1-925-271-8211


Copyright @ Marketwire
Page: 1
Related Keywords:
Dyyno, TV Everywhere, Video, Cable, MSO, Streaming, iPad, Tablet, Android, Smartphone, VOD, cloud, DVR, Smart TV , Communications, Digital Video, Digital Audio, Movies & Music, Web, Smart Phone, PDA, iPods, iphone, iPad, Movies by Genre, Video, Broadcast, Streaming, Digital, Prosumer/Consumer, Business, VOD, Handheld PC/PDA, PDA/Smartphone, Broadcast Technology, Internet Media, DTV, HDTV, Mac, OS9, OSX, Africa, USA, Marketwire, , National Association of Broadcasters, Apple Computer, Television, Business, middle east,
---