Dungeoneers Helps Californians Put Up Hundreds of "Register Republican" Banners
Ron Paul Supporters Racing Against May 21st Deadline
(May 18, 2012)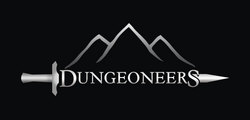 SAN FRANCISCO, CA -- (Marketwire) -- 05/18/12 -- The grassroots support for Ron Paul in California is going strong, as evidenced by the "Battle of the Banners" between Northern and Southern California. Each side has been putting up 4'x3' banners that read: "To Vote for Ron Paul - Register Republican by May 21st. June 5th is a Closed Presidential Primary." 206 banners have been put up in NorCal and 124 in SoCal, so Northern California has been declared the winner of the friendly competition.
The "Battle of the Banners" was the idea of Alex Beltramo, a San Francisco game developer. "Californians across the political spectrum are planning to vote their conscience by voting for Ron Paul in our June 5th primary," says Beltramo, "Unfortunately many do not realize that they first need to be registered Republican. The banners are a fun way to get the word out about the May 21st deadline."
The confusion about the June 5th primary is understandable. California's recent switch to open primaries received much attention, but the fact that this change did not apply to the presidential race, which remains a Closed Presidential Primary, was largely overlooked.
To help alleviate the confusion, Beltramo has been making the banners available at banner-battle.com with the cost of the banners subsidized by the players of his game, Dungeoneers.com
But Ron Paul supporters did not stop with the 4'x3' banners. Up in Eureka, one supporter used the banner art to create a 12'x24' billboard pictured here: http://i.imgur.com/xrWW9.jpg and, not to be outdone, Southern Californian supporters made their own 80' banner, placed along the busy 405 freeway: http://i.imgur.com/ZnSDV.jpg
An official description of the Closed Presidential Primary in California can be found at http://www.sos.ca.gov/elections/2012-elections/june-primary/faqs-primary-2012.htm under "How are presidential primary elections conducted in California?" The link for Californians to register is: www.sos.ca.gov/elections/register-to-vote and registration forms must be postmarked by May 21st.
About Alex Beltramo: Alex Beltramo is an independent game developer based in San Francisco and creator of the online role-playing game, Dungeoneers. He was a co-founder of pogo.com, the first commercially successful website for casual games, acquired in 2001 by Electronic Arts. Beltramo holds a Bachelor of Arts degree in Political Science from Claremont McKenna College in Claremont, Calif.
Add to Digg Bookmark with del.icio.us Add to Newsvine
Contact:
Dungeoneers
Email: Email Contact
Phone: (415) 238-8949


Copyright @ Marketwire
Page: 1
Related Keywords:
Dungeoneers, Game Development,Marketwire, ,Game Technology,Science,Presidential,Elections,elections,
---