Dr. Robert Hecht-Nielsen Joins KUITY Corp. Scientific and Technology Advisory Board
Co-Founder of HNC Software to Guide Analytics Company's Research and Development Strategy
(April 17, 2012)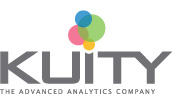 SAN DIEGO, CA -- (Marketwire) -- 04/17/12 -- KUITY Corp., a leading provider of operational risk and valuation advanced analytics, announced today that Dr. Robert Hecht-Nielsen, Ph.D. has joined KUITY's Scientific and Technology Advisory Board and will serve as Research and Development Advisor. In this role he will provide strategic leadership for KUITY's continuing focus on providing advanced analytic solutions for financial services, cyber security, philanthropy, and other markets.
"While we hear a lot about big data and analytics, we are still in the dawn of analytics today and there are many ways analytics can positively influence our lives," said Elizabeth Dreicer, KUITY Corp.'s CEO. "Robert bring decades of leadership, innovation, expertise, and strategic insights to help us continue our expansion -- delivering analytic services and solutions to the market."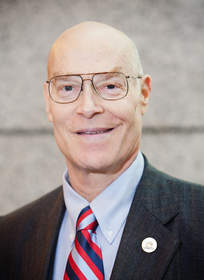 Dubbed the "father of analytics," Professor Hecht-Nielsen directs the Behavioral Neuroscience Laboratory at the California Institute for telecommunications and Information Technology (Calit2). He has taught at UCSD since 1985, is a member of the UCSD Institute for Neural Computation, and is a founder of the UCSD Graduate Program in Computational Neurobiology.
Dr. Hecht-Nielsen is a pioneer in the development of neural networks and in 1989, authored the first textbook on the subject, Neurocomputing (published by Addison-Wesley). He co-founded HNC Software in 1986, and the company was acquired by FICO in 2002. Dr. Hecht-Nielsen is an expert on computational neurobiology, neural networks, mathematics, physics, and applied mathematics and is widely known for his ongoing innovation in these scientific arenas.
Dr. Hecht-Nielsen's current work on motor neurons is changing the modern theory of neural science related to muscle movement. Scientists used to agree that one specific motor neuron was responsible for causing a single muscle to contract. Dr. Hecht-Nielsen's research now demonstrates that in fact it takes the interaction of over a million motor neurons to activate a single muscle contraction. These findings have significant implications across a variety of fields from spinal cord injury rehabilitation to robotics.
"I am excited to be working with the KUITY team to help accelerate their growth in the application of advanced analytics," said Hecht-Nielsen. "KUITY is working on important problems and their analytic solutions and services are well suited to address the complexity and key issues confronting organizations today."
Dr. Hecht-Nielsen is an Institute of Electrical and Electronics Engineers (IEEE) Fellow and received the IEEE Neural Networks Pioneer Award. He also earned the ECE Graduate Teaching Award at UCSD. In 1987, Professor Hecht-Nielsen and Professor Bart Kosko of USC founded the International Joint Conference on Neural Networks, which will celebrate its 30th anniversary in 2017. He received his Ph.D. in Mathematics from Arizona State University in 1974.
About KUITY Corp.
KUITY's advanced analytics software and solutions deliver actionable intelligence today. With our revolutionary modeling approach and integrated software delivery, we marry analytical science with technology infrastructure, creating dynamic operational intelligence. Our targeted solutions address specific needs in key application areas, including financial analytics, operational assessment, total ownership cost, sustainability resource planning, and cyber security/information assurance. With headquarters in San Diego, KUITY serves a diverse customer base of governmental agencies, large philanthropy, and Fortune 2000 companies who use our solutions to make informed, rational decisions that reduce risk and improve performance. For more information, please visit www.kuitycorp.com.
Image Available: http://www2.marketwire.com/mw/frame_mw?attachid=1951903

Contact Information:

Shelley Ehrman
Director, Marketing
KUITY Corp.
858.427.4876
Email Contact


Copyright @ Marketwire
Page: 1
Related Keywords:
analytics, cyber security, financial services, Security,Business Issues,Marketwire, ,IT (Information Technology),Financial,Mathematics,Physics,Computer Science,Engineering,Science,Other,
---