Dr. Evan Goldstein and the New TriBeCa Surgical Website: Introducing the New Age of House Calls
(October 20, 2009)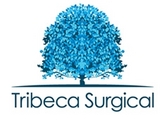 NEW YORK, NY -- (Marketwire) -- 10/20/09 -- Dr. Evan Goldstein's goal is, and has always been, to provide exceptional service, accessibility and perfection in his general surgery practice. In addition to his Brooklyn office, he sought to fill the void in surgical service to the larger, younger population in the lower Manhattan area. So he set his sights on bringing his unique healthcare model to TriBeCa, offering his own brand of enhanced surgical craftsmanship to better serve this trendy neighborhood and beyond. His practice, along with the launch of his new website, www.tribecasurgical.com, aims to go above and beyond helping his patients with the use of emails and virtual Skype appointments.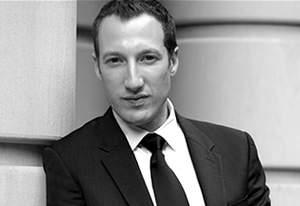 Dr. Goldstein firmly believes that the wave of the future for surgeons, and medicine, in 2010 and beyond can be summed up in one word: accessibility. Prior to opening his practice, he felt that private practice felt rushed and lacked a personal attention to detail. He decided to offer his craftsmanship to the Manhattan and Brooklyn neighborhoods that had been previously underserved in high-end quality surgical care. He runs his surgical practices, with an open door policy for patients and families, in a way that is reflective of the times: more efficiently with less overhead and fewer costs.
Dr. Goldstein's brand new TriBeCa Surgical website features a contact page that allows users to enter their question and contact information directly on the site for a quick response. For a generation that was born in the technology age, emailing, texting and Skyping are normal forms of communication. Goldstein can easily take care of patient's simple questions at his computer or via his iPhone. He even offers Skype office hours, that are featured on his website, during which users can find out when he is online and contact him.
"Medicine is going in a way that cuts out that face-to-face step, into emails and virtual appointments that are easier for both patients and doctors alike," says Dr. Goldstein. "There are times a patient just wants simple advice, and it may be too inconvenient for them to make an appointment to come in just to ask a question," he explains. Of course, there will be times when a traditional consultation will be needed, but Goldstein feels this can be just as easily managed in a virtual environment. By using technology, costs and overhead can be cut and doctors can spend more time with patients, taking care of them in a more efficient and easier way.
The virtual accessibility concept has not only gotten a very positive response from his younger patients, but with his older patients as well. Though they may not be as connected to the new technology, Goldstein is consistently receiving emails and Skypes from their younger relatives, who communicate on their behalf. The concept also works with Dr. Goldstein's colleagues, who frequently conference him in virtually for consultations with their patients, and vice versa. "This model transcends multiple levels and is an interesting dynamic to see in play," muses Goldstein.
As part of Dr. Goldstein's virtual concept, patients set up their own appointments online. Electronic information forms streamline the paperwork and consultation process. A sole practitioner who employs the use of an electronic medical billing system, Goldstein needs just one other person to help him run an efficient practice. He now has his eye on his next website phase, which would include a scheduling software to be integrated with electronic medical records.
Dr. Goldstein's open door policy is a result of his general surgery training. "I liked the family practice mentality and its multi-faceted levels of service, so I wanted to become the anti-specialist, a one-stop shop for all facets of surgical care," he explains. "My theory is: provide great service, go above and beyond to take care of patients. What goes around comes around, and in the end, it will come back to you tenfold."
Image Available: http://www2.marketwire.com/mw/frame_mw?attachid=1093233

Add to Digg Bookmark with del.icio.us Add to Newsvine
Contact:
Doctor Evan Goldstein
TriBeCaSurgical.com
718-283-7880


Copyright @ Marketwire
Page: 1
Related Keywords:
TriBeCa Surgical , Marketwire, Apple Computer, Medicine, Surgery, healthcare, Surgery, Medication, Family, Other,
---