Dominos website scoops double award
(April 01, 2011)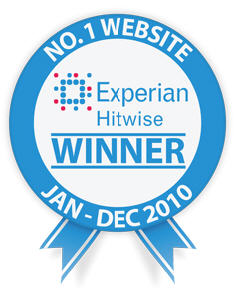 (PRWeb UK) April 1, 2011
Dominos Pizza, the pizza delivery expert, has scooped two prestigious online awards in the latest Experian Hitwise UK Top 10 programme. The awards recognise the countrys leading websites.
Dominos website http://www.dominos.co.uk has been polled as the top site in both the brands and manufacturing and restaurants and catering categories for the food and beverage sector. The pizza delivery expert beat off stiff competition from other top national companies and well known household names to win two awards for 2010.
The annual Experian Hitwise UK Top 10 Awards recognise excellence in online performance through public popularity. Results are based on the internet usage of more than eight million UK internet users across over 160 industry categories. The winners are those who receive the greatest market share of visits throughout 2010. Dominos received the two awards based on the market share of visits achieved from January to December 2010.
Chris Moore, chief executive of Dominos Pizza, said: We launched our ordering website 10 years ago and were always looking for innovative ways to continue driving our online traffic. Online orders account for an increasingly large proportion of our business and we work hard to ensure our website allows pizza lovers to order quickly and easily. To win one award is a fantastic achievement, but to scoop two really is the icing on the cake or the pepperoni on our pizza!
To visit Dominos award-winning website and to order a pizza, log on to http://www.dominos.co.uk. For more information on the awards, visit http://www.hitwise.com/uk/2010-annual-awards.
Notes to Editors:
Dominos Pizza UK & IRL plc is the leading player in the fast-growing pizza delivery market and holds the exclusive master franchise to own, operate and franchise Dominos Pizza stores in the UK and the Republic of Ireland. The first UK store opened in Luton in 1985 and the first Irish store opened in 1991.
As at 27 March 2011, there were 672 stores in the UK and the Republic of Ireland. Of these, 530 stores are in England, 47 are in Scotland, 27 are in Wales, 18 are in Northern Ireland, one is on the Isle of Man, 48 are in the Republic of Ireland and one is a mobile unit.
Founded in 1960, Dominos Pizza is one of the worlds leading pizza delivery brands. Through its primarily franchised system, Dominos Pizza operates a global network of more than 9,350 Dominos Pizza stores in over 65 countries. Dominos Pizza has a singular focus the home delivery of pizza, freshly made to order with high quality ingredients.
Customers in the UK can order online at http://www.dominos.co.uk and customers in the Republic of Ireland can order online at http://www.dominos.ie. In addition, iPhone customers can order by downloading the free Dominos app.
For more information, please contact:
The Dominos Pizza Press Office
Dominos Pizza Group Ltd
Tel: 01908 580654
E: pr(at)dominos(dot)co(dot)uk
Ref: DPGL/CM/404
# # #
Read the full story at http://www.prweb.com/releases/2011/04/prweb5214304.htm.
Page: 1
Related Keywords:
economy, business and finance, financial and business service, business enterprises, business (general), computer crime, fishing industry, food, cinema industry, radio industry, television industry, music industry, process industry, food, food safety, food, beverage, food, food safety, lifestyle and leisure, lifestyle (house and home), computing and information technology, satellite technology, wireless technology, science and technology, technology (general), identification technology, agricultural research and technology
---