Dominos Triple Store Opening in Northern Ireland
(March 29, 2011)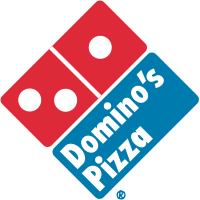 (PRWeb UK) March 29, 2011
Dominos Pizza, the pizza delivery expert, has today (Friday, March 25) opened three new stores, in the towns of Larne, Armagh and Carrickfergus. The three new stores have created over 100 new jobs in Northern Ireland.
To celebrate the triple new store opening, Irish TV presenter Gerry Kelly, two players from the Ulster rugby team and Miss Northern Ireland, Lori Moore, will visit the Carrickfergus store to officially congratulate Dominos on its achievement and welcome the store to the town. Danny Domino, Dominos Pizzas official mascot, will also be on hand to join in the fun.
The Mayors of Carrickfergus, Larne and Armagh will also be visiting each new store to meet the new store teams and take guided tours of the new premises.
Chris Moore, Chief Executive Officer for Dominos Pizza UK & Ireland, said: We are delighted to be opening three new stores in Northern Ireland all on one day. We continue to thrive as the number one pizza delivery expert and bringing 100 new jobs to the towns of Larne, Carrickfergus and Armagh is a fantastic achievement for us and a welcome boost for the local economies.
In the UK and Ireland, our aim is to open 60 new stores this year. We are very proud to continue to open new stores, build our business and generate employment in this challenging economic climate.
Dominos three newest stores will all be running opening offers, so to check what deals are available or place an order, please visit them at:
Dominos Pizza, Redlands Road, Port of Larne Leisure & Retail Park, Larne or call the Larne store on 02828 275555
Dominos Pizza, Woodburn Road, Carrickfergus or call the Carrickfergus store on 02893 364555
Dominos Pizza, The Mall West, Armagh or call the Armagh store on 02837 511115
Alternatively visit the Dominos website at http://www.dominos.co.uk or download the app for use on your iPhone.
Check out Dominos Facebook page at http://www.facebook.com/dominospizza or follow @Dominos_UK on Twitter. You can also search #dominosNIjobs on Twitter.
Notes to Editors:
Dominos Pizza UK & IRL plc is the leading player in the fast-growing pizza delivery market and holds the exclusive master franchise to own, operate and franchise Dominos Pizza stores in the UK and the Republic of Ireland. The first UK store opened in Luton in 1985 and the first Irish store opened in 1991.
As at 26 December 2010, there were 665 stores in the UK and the Republic of Ireland. Of these, 527 stores are in England, 47 are in Scotland, 26 are in Wales, 15 are in Northern Ireland, one is on the Isle of Man, 48 are in the Republic of Ireland and one is a mobile unit.
Founded in 1960, Dominos Pizza is one of the worlds leading pizza delivery brands. Through its primarily franchised system, Dominos Pizza operates a global network of more than 9,000 Dominos Pizza stores in over 65 countries. Dominos Pizza has a singular focus the home delivery of pizza, freshly made to order with high quality ingredients.
Customers in the UK can order online at http://www.dominos.co.uk and customers in the Republic of Ireland can order online at http://www.dominos.ie. In addition, iPhone customers can order by downloading the free Dominos app.
For more information, please contact:
The Dominos Pizza Press Office
Dominos Pizza Group Ltd
Tel: 01908 580732
E: pr(at)dominos(dot)co(dot)uk
Ref: DPGL/AL/399
# # #
Read the full story at http://www.prweb.com/releases/2011/03/prweb5195614.htm.
Page: 1
Related Keywords:
economy, business and finance, financial and business service, business enterprises, business (general), fishing industry, food, cinema industry, radio industry, television industry, music industry, process industry, food, food safety, food, beverage, food, food safety, lifestyle and leisure, lifestyle (house and home)
---