Dolphin Browser Redefines Mobile Browsing With Launch of Dolphin Sonar for Android
Voice-Control Capabilities Bring New Dimension to the Mobile Browsing Experience
(February 29, 2012)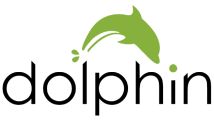 SAN FRANCISCO, CA -- (Marketwire) -- 02/29/12 -- Dolphin Browser, the most popular third-party browser on Android and only gesture-based browser on iOS, today announced the release of Dolphin Sonar for Android, a voice-control feature that allows users to search the Web and navigate the browser using speech. Dolphin Sonar is part of the Dolphin for Android v7.4 update, which is now available for free in the Android Market worldwide.
With Dolphin Sonar, users can easily speak to search the Web and navigate the browser without typing a word. Dolphin Sonar brings a whole new dimension to mobile browsing, transforming the way users interact with their phones.
Users activate Dolphin Sonar by tapping the microphone icon at the bottom of the screen or shaking the phone. For example, when a user says "Facebook Justin Bieber," Dolphin will search directly within Facebook and display his Facebook profile. Saying "eBay Nike shoes" will result in Dolphin searching directly in eBay and displaying a list of Nike shoes. Navigating the Web using Dolphin Sonar is just as easy -- simple commands such as opening a new tab or moving to the bottom or top of the page are just a few words away.
"Our Gesture-based browsing function was a game-changer in terms of the way people browse on their mobile devices, and Sonar is the logical next step," said Yongzhi Yang, CEO of MoboTap, makers of Dolphin Browser. "Just as sonar is used by dolphins to navigate, Dolphin Sonar interprets sound to get you where you want to be online. We are continuously thinking of new ways to heighten our users' mobile browsing experience with new and innovative features."
Dolphin Browser, which launched on the Android Market in 2010 and came to iOS last summer, has been downloaded over 12 million times across both platforms. Dolphin Browser is highly regarded for its signature Gesture and Add-on features.
In addition to unveiling Dolphin Sonar, other updates in Dolphin Browser for Android v7.4 include moving the Webzine feature from the browser to Dolphin's Add-ons, reducing the app's device fingerprint and making browsing speeds even faster.
About MoboTap
MoboTap is a mobile technology developer that is committed to advancing the mobile revolution by improving the way people experience the Web through their mobile devices. Founded and led by an international team of proven engineers and entrepreneurs and backed by leading venture capitalist firm Sequoia Capital, MoboTap has begun this revolution with the launch of Dolphin Browser, a free Web-browser specifically optimized for mobile users.
Contact:
Dana Zemack
(212) 564-3665
[email protected]


Copyright @ Marketwire
Page: 1
Related Keywords:
mobile browser, mobile, browser, web, internet, application, app, iphone, android, iPad, tablet, Marketwire, , Apple Computer, Internet Technology, Internet, Other,
---