Dolphin Browser Introduces Dolphin Sonar for iPhone
Dolphin Uses the Power of Nuance's Dragon to Bring Voice-Controlled Mobile Browsing to the iPhone for the First Time
(April 04, 2012)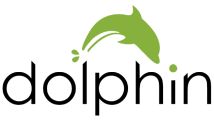 SAN FRANCISCO, CA -- (Marketwire) -- 04/04/12 -- Dolphin Browser, the most popular third-party browser on Android and only Gesture-based browser on iOS, today announced the release of Dolphin Sonar for iPhone, the first and only voice-enabled browser on iOS. Dolphin Sonar is a voice-control feature powered by Nuance Communications that allows users to search the Web and navigate the browser using speech. It is now available in the App Store as an in-app purchase for $.99.
With Dolphin Sonar for iPhone, users can easily speak to search the Web and navigate the browser without typing a word. Users activate Dolphin Sonar by either long-pressing the Gesture hand icon at the bottom of the screen or simply shaking the phone. For example, when a user says "Facebook Justin Bieber," Dolphin will search directly within Facebook and display the pop star's Facebook page. Saying "eBay 2012 Nike Jordans" will open eBay and list out the latest available styles. Navigating the Web using Dolphin Sonar is just as easy -- simple commands such as opening a new tab or moving to the bottom or top of the page are just a few words away.
"Just as we were the first mobile browser to introduce Gesture-based browsing to iOS, we are the first to bring voice capabilities to the mobile browsing experience," said Yongzhi Yang, CEO of MoboTap, makers of Dolphin Browser. "With Nuance's unrivaled voice recognition technology and our dedication to providing the best user experience, Dolphin Sonar will once again redefine the way people interact with their phones."
"Dolphin Sonar features Nuance's voice recognition technology, giving people an easy way to browse the Web with Dolphin just by speaking," said Matt Revis, vice president, handset business, Nuance Mobile. "By taking advantage of the Dragon Mobile SDK via the NDEV Mobile Developer program, Dolphin is able to provide its consumers with an intuitive mobile web experience, anytime, anywhere."
In February, Dolphin Browser launched Sonar for Android. Dolphin Sonar for iPhone is currently a featured partner on Nuance's NDEV mobile website. For more information, go to www.Dolphin-Browser.com.
Dolphin Sonar is available for iPhone in the App Store worldwide immediately.
About MoboTap
MoboTap is a mobile technology developer that is committed to advancing the mobile revolution by improving the way people experience the Web through their mobile devices. Founded and led by an international team of proven engineers and entrepreneurs and backed by leading venture capitalist firm Sequoia Capital, MoboTap has begun this revolution with the launch of Dolphin Browser, a free Web-browser specifically optimized for mobile users.
Contact:
LaunchSquad for Dolphin
(415) 625-8555
[email protected]


Copyright @ Marketwire
Page: 1
Related Keywords:
mobile browser, mobile, browser, web, internet, application, app, iphone, android, iPad, tablet, Marketwire, , Apple Computer, Internet Technology, Business, Internet,
---