Dolphin Browser Announces Pre-Install Partnership With KDDI, Major Japanese Telecom Operator
Dolphin Browser Now Pre-Loaded on Android Phones From Japanese Telecom Provider KDDI
(May 15, 2012)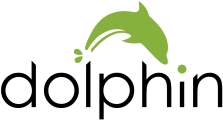 SAN FRANCISCO, CA -- (Marketwire) -- 05/15/12 -- Dolphin Browser, the most popular third-party browser on Android and iOS and only Gesture and Voice enabled browser, today announced a partnership with KDDI Corporation, one of the largest mobile operators in Japan, in which Dolphin Browser will be pre-loaded on future, un-released Android-based phones. This partnership will allow Japanese smartphone subscribers to easily download Dolphin Browser for free through KDDI's mobile app store, au Smart Pass, which has over 1 million members.
"We've had wonderful success bringing Dolphin Browser to our U.S.-based users. This partnership gives us unprecedented access to millions of subscribers in Japan," said Yongzhi Yang, CEO of MoboTap, makers of Dolphin Browser. "These users now have Dolphin Browser, the ultimate mobile browsing experience, pre-loaded on their new smartphone."
The partnership is a major move for Dolphin Browser, which has seen tremendous growth in the past year, garnering over 16 million total downloads worldwide. Through this pre-install partnership, Dolphin has a leg up towards over 30 million KDDI customers in Japan. Since last month's debut as a featured app in KDDI's app store, Dolphin Browser, with some exclusive customizations for KDDI, has seen over 20,000 downloads.
"Dolphin's success piqued our attention and they were a clear choice as our pre-loaded browser," said Makoto Takahashi, senior vice president of KDDI Corporation. "We are excited about this partnership which will bring Dolphin's impressive portfolio of unique browsing experiences to our subscribers. We are looking forward to a deeper relationship for the next era."
About MoboTap
MoboTap is a mobile technology developer that is committed to advancing the mobile revolution by improving the way people experience the Web through their mobile devices. Founded and led by an international team of proven engineers and entrepreneurs and backed by leading venture capitalist firm Sequoia Capital, MoboTap has begun this revolution with the launch of Dolphin Browser, a free Web-browser specifically optimized for mobile users.
About KDDI
KDDI, as a comprehensive communications company offering both fixed-line and mobile communications services, strives to be a leading company during changing times. For individual customers, KDDI offers its mobile communications (au mobile phone) and fixed-line communications (broadband Internet/telephone) services under the brand name "au", helping to realize FMBC (Fixed Mobile and Broadcasting Convergence). And for business clients, KDDI provides all services in the ICT (Information and Communication Technology) realm, from FMC (Fixed Mobile Convergence) networks to data centers, applications, and security strategies, to help clients strengthen their businesses. For more information about KDDI, please visit www.kddi.com/english/.
Contact:
LaunchSquad
(415) 625-8555
[email protected]


Copyright @ Marketwire
Page: 1
Related Keywords:
mobile browser, mobile, browser, web, internet, application, app, iphone, android, iPad, tablet, Internet, Communications, Digital Audio, Web, Smart Phone, iPods, iphone, iPad, Applications, Security, browser, Applications, Security, Internet, Business Issues, Security, Internet Server Applications, Broadcast, Internet/Web, Business, Internet, Web, Phone OS, PDA/Smartphone, Broadcast Technology, Japan, Marketwire, , Apple Computer, Internet Technology, Business, Internet,
---