Document Management is More Important than Ever: Mariner Software, Inc. Provides a Powerful Solution with Paperless 2.0
(February 23, 2011)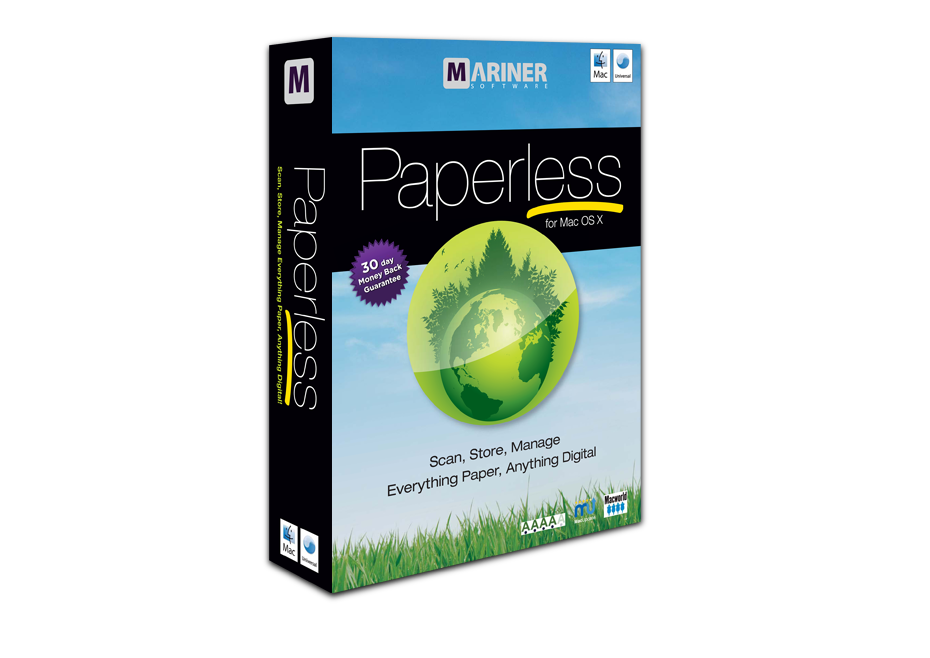 Minneapolis, MN (PRWEB) February 23, 2011
Mariner Software has released Paperless 2.0, providing a powerful and comprehensive digital document solution for the home and business. More businesses, state and federal governments, and other entities are furnishing digital documents making digital records a preference over paper. This trend puts the responsibility of being able to store and manage such documents onto households and businesses alike. The new version of Paperless enables the user to create, manage and store any type of paper and digital document.
"Everyone is looking for ways to compact and manage digital information, especially when it comes to finances and personal records. Even the changes in medical Flexible Spending Accounts will force an individual to keep a clean filing system," said Michael Wray, President of Mariner Software. "Paperless is the software solution that will give a household or business everything needed to create and maintain digital records that are easily retrieved, emailed or exported."
Paperless 2.0 has multiple new features, including the ability to create expense reports, pie-charts and contact reports. In addition, the user can create custom field types such as text, currency and checkboxes. Data entry is eased with automatic matching of thousands of popular U.S. merchants. This version of Paperless includes an expanded use of Fujitsus ScanSnap scanners with support for the Fujitsu S1500M, S1300 and now the S1100, Fujitsus ultra-mobile scanner. In addition, more scanners are supported through Apples Image Capture, providing users of Paperless 2.0 multiple scanner options.
The new version of Paperless is available for sale and for trial as a download only from the Mariner Software web site and will remain at the current price of $49.95USD. A boxed version of Paperless 2.0 will be available in the near future. Current registered Paperless users can purchase the upgrade version for $24.95USD. Paperless 2.0 requires Mac OS X 10.5.8. Mac OS X 10.6 or higher is recommended to take advantage of all features. A Windows version of Paperless is planned for release later this year.
About Mariner Software
Mariner Software Inc., are developers and republishers of industry recognized Mac OS, iOS and Windows products. Founded in 1990, Mariner has established itself as a leader in the consumer, business and educational markets with such products as MacJournal, Mariner Write, Mariner Calc, MacGourmet Deluxe, StoryMill, Narrator, MacJournal for iPad, MacJournal for iPhone as well as Mariner Calc for iPad and Mariner Calc for iPhone. For a complete listing of all products, visit http://www.marinersoftware.com. With customers worldwide, Mariner Software is committed to delivering the highest quality software with an emphasis on total customer satisfaction. To view this press release on the Mariner web site visit: http://www.marinersoftware.com/press/
###
Read the full story at http://www.prweb.com/releases/document/scanning/prweb5097474.htm.
Page: 1
Related Keywords:
economy, business and finance, banking, personal investing, personal service, , personal income, finance (general), campaign finance, public finance, personal weapon control, personal data collection, family, family planning, education, adult education, further education, university, religious education, economy, business and finance, financial and business service, business enterprises, business (general), economy, business and finance, financial and business service, , business enterprises, business (general), finance (general),
---