DoMor Equipment Introduces New Generation Skid-steer Series Grader Attachments Offering Improved Visibility to Operators
(June 28, 2011)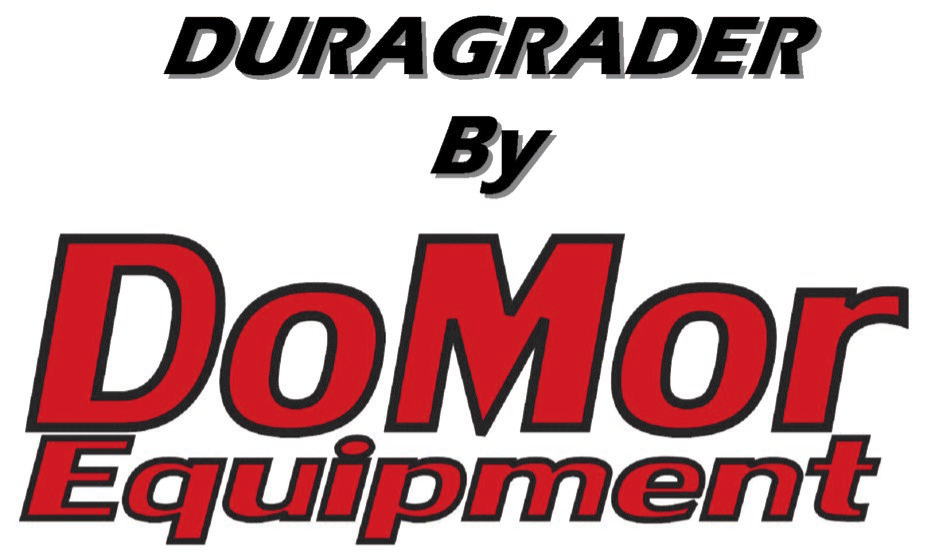 Eureka, IL (PRWEB) June 28, 2011
DoMors line of SS series grading attachments allows users to take care of any grading, gravel spreading or land-leveling needs without bringing in expensive heavy machinery. The new SS Series features a lower-profile design, a new color and offers greater operator visibility of the material-mixing area. The graders new ¼ inch thick steel corner bracing allows for removal of the cross supports opening up the entire flow-thru mixing area to the view of the operator, while still maintaining the same sturdy 4-inch tubular steel frame and ¼-inch thick rolled side pans.
Preferred by almost every prospective user who sees it operate, the SS-series is the number one tool for agriculture, light industry and rural townships for land and road maintenance. The SS-series of road-grading equipment attaches directly to the front of a skid-steer, bobcat, and newer tractors using the universal mounting bracket. Or it can be used on a backhoe with the optional backhoe bucket attachment, and on a mini-skid steer with a universal mini hitch plate.
Especially valuable for reclaiming roads, the heavy-duty welded steel SS-series attachments provide unequalled ability to salvage old material on a gravel road or parking lot, and evenly redistribute it without material segregation. Users save money by reclaiming their existing gravel roads without the expense of new aggregate. The patented quad-blade technology is scientifically balanced to create the perfect combination of downward force and mixing angle to provide a optimum mix, operating forward or backward. The high-carbon steel cutting edges enable the operator to do more than grade unpaved roads and clear parking lots they handle any surface from dirt to weeds to gravel and can be used for clearing brush and small trees. The SS-series is available in 5, 6, 7 or 8 foot widths, with two-types of fixed blades, as well as hydraulic and manually adjustable blades.
Superior Flo-Thru Design: All DoMor graders feature our patented Flo-Thru design, which allows the blades to pull through the road surface without the disruptive hopping or skipping that a center-mounted blade of a motor grader can produce. The Flo-Thru design has twin cutting edges, which create a mixing and sifting of the aggregate and fill ruts and potholes with freshly graded material. This exclusive design eliminates windows and reduces power requirements.
Jason Payne, Co-Owner of DoMor Equipment, said One-third of the roads in the US are unpaved. This heavy-duty line of DoMor grader attachments allows farmers, township engineers, contractors and rural businesses to maintain unpaved roads, do landscaping, spread material or clear land, all with unprecedented front-facing control and all using the equipment they already own. This is why the SS Series is quickly becoming the favorite grading attachment of Bobcat and other tractor and skid steer owners.
Sales Manager Brad Arnold explained, Attachments for Bobcats are like apps for an iPhone they add functionality that defines the machine. No one else has an attachment that does what our SS-series does. That is why our dealer-network is growing rapidly.
About DoMor Equipment: With more than 40 years experience designing and manufacturing grading and gravel-spreading attachments, DoMor Equipment is an industry leader in road management attachments for heavy, medium and light duty equipment. DoMor manufactures innovative, durable and dependable products under brand names Rivinius and Duragrader. All of our products are manufactured in the United States at our central Illinois facility, which utilizes the highest quality materials and fabrication methods. For more information, visit our website at http://www.domorequipment.com or call 800-798-2303.
See the DoMor skid steer SS series grader in action at: http://youtu.be/72QystIwd3k
# # #
Read the full story at http://www.prweb.com/releases/2011/6/prweb8605710.htm.
Page: 1
Related Keywords:
agriculture,fishing industry,cinema industry,radio industry,television industry,music industry,process industry,fishing industry,construction and property,heavy construction,house building,cinema industry,radio industry,television industry,music industry,building material,process industry,government aid,government debt,government contract,government health care,local elections,government,national government,government departments,local authority,non government organizations (NGO),government aid,
---