DirectBuy to Improve Drop-Ship Performance With CommerceHub
ONE Connection Integration Provides Complete Order Lifecycle Visibility
(November 15, 2011)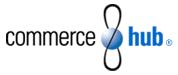 ALBANY, NY -- (Marketwire) -- 11/15/11 -- DirectBuy, the home improvement and furnishings club with confidential dealer prices, announced today that it has selected CommerceHub, the ONE Connection for supply chain integration and fulfillment solutions, to help improve order fulfillment performance at DirectBuy locations and online at its e-commerce site. The CommerceHub platform serves industry leading retailer and distribution supply chains with over 9,000 connections to drop-ship suppliers, manufacturers and carriers. It will enable DirectBuy to eliminate manual processing of drop-ship orders and have complete order tracking within its existing network of direct ship suppliers.
DirectBuy has already been successful in improving order fulfillment performance, with more than 90% of orders now being delivered on time, but by partnering with CommerceHub, DirectBuy will now be able to further automate order processing, as well as leverage suppliers' inventories and systems to continue to drive improved drop-ship performance. "Our ONE Connection Platform takes the 'special' out of special orders," said Steve Hamlin, CEO of CommerceHub. "We welcome the opportunity to provide DirectBuy the integration and fulfillment tools to proactively manage its drop ship network."
The CommerceHub ONE Connection integration standardizes communications with all drop-ship suppliers, regardless of legacy technology format, providing proactive monitoring of the fulfillment process and complete order visibility. That robust bi-directional visibility enables DirectBuy clubs to have real-time access to order status from purchase order through delivery, enhancing customer service.
DirectBuy's decision to improve its order efficiency and customer service operations is part of an ongoing effort to continually enhance the experience for DirectBuy's hundreds of thousands of existing members. "With CommerceHub we will be able to improve internal efficiencies, reduce processing costs, and enhance customer services in our drop ship operations," said DirectBuy's Vice President of Operations John Meyer. "Their reliable integration technology has the flexibility to meet our specific direct from the manufacturer needs."
CommerceHub is providing DirectBuy customized SKU capabilities for custom order, special order products, like window treatments, countertops, and monogrammed or engraved products. The custom SKU extensions allow measurements and product specific data to be embedded in the electronic Purchase Order, eliminating the need to fax or email templates separate from the PO. In addition, CommerceHub's "Branded Packing Slip" feature enables manufacturers and suppliers to provide their own brands on standardized DirectBuy packing slips, providing brand transparency to the customer.
About CommerceHub
CommerceHub is the industry's leading provider of fulfillment and integration solutions for retailers and wholesale distribution companies. With more than a decade of experience working with Top 25 retailers, distribution supply chains and a wide array of major brand name suppliers, CommerceHub manages more than $3 billion in goods annually on behalf of more than 30 Merchants including 10 out of the top 15 Retailers.
For information on the CommerceHub ONE Connection visit www.commercehub.com.
About DirectBuy
Since 1971, DirectBuy has been showing hundreds of thousands of consumers unparalleled ways to save as they shop for virtually everything for their homes -- from furnishings, home improvement and flooring, to entertainment and outdoor products, accessories, and much, much more. With more than 130 locations in North America, DirectBuy offers its members access to more than 700 brand-name manufacturers or their authorized suppliers in the United States, and more than 500 in Canada.
For more information on DirectBuy membership, visit www.directbuy.com or facebook.com/directbuy.
Contact:
Donna Cooper
CommerceHub
518-810-0700
Email Contact


Copyright @ Marketwire
Page: 1
Related Keywords:
Drop-ship, fulfillment, supply chain integration, e-commerce, CommerceHub, Bellacor, Canada, USA, Marketwire, , Entertainment, Email,
---