Digital Video Advertising to Grow 25 Percent Over Next 12 Months According to Casale Media Research
Survey of Advertisers and Agencies Shows Increase in Video Ad Spend in the Next Year, but More Than One Third of Advertisers Struggle With Planning, Creation and Execution
(October 26, 2011)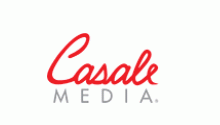 NEW YORK, NY -- (Marketwire) -- 10/26/11 -- Casale Media Inc., a leading premium online media company, today published a research brief showing that advertisers and agencies will increase spending on digital video advertising by 25 percent over the next 12 months and would amount to about 23.8 percent of total online ad budgets. "Digital Video Advertising: Removing Barriers Equals Greater Opportunities," is based on an October 2011 research study conducted by Advertiser Perceptions for Casale Media that surveyed more than 150 media buyers, managers and planners at leading advertisers and agencies in the United States. The report examines the factors contributing to online display and video media decisions.
Respondents generally agreed that video advertising provides a much more engaging environment for marketers to relay their brand messages. The report shows that growth in spending on video ads will require key factors:
Removal of barriers: A separate study by eMarketer found that 85 percent of advertisers and ad buyers are more likely to book video ads if the planning, creative and execution of video ad campaigns were more simple and painless. More than a third of those surveyed in the Casale Media study found the planning (38 percent), creative (40 percent), and execution (35 percent) phases to be difficult.


Increasing awareness: Marketers and agencies view digital video advertising as one of the most effective ways to realize brand lift -- 80 percent of the survey's respondents use video ads to increase awareness of traditional and new brands, products and/or services.


Measuring and realizing a return on investment: The most common responses to why marketers are not using digital video advertising more were because it is too difficult to measure ROI (40 percent) and there is not enough ROI to justify increasing spend (38 percent).

"When it comes to video, many online advertisers still perceive it as the Wild West because it continues to evolve and grow, but without giving publishers and advertisers enough control," said Joe Casale, CEO of Casale Media. "Our research provides clarity for those involved in online media spending decisions to help identify where the barriers are, how to overcome them and realize the maximum potential of digital video advertising."
The Digital Video Advertising report details the issues marketers are facing in each phase of a video ad campaign -- planning, creation and execution -- as well as who is most responsible for budget and creative decisions at brands and agencies. The full research report can be downloaded at: http://casalemedia.com/dva-report
About Casale Media
Since 2003, Casale Media has been redefining the standard for online media quality, ad delivery management and media optimization technologies with premium services that generate measurable success for all stakeholders in media and marketing. CasaleX, the industry's first premium exchange with real-time bidding, is a highly controlled, brand-safe media marketplace that provides publishers with maximum control and advertisers with exclusively high quality inventory.
The company's premium advertising network, MediaNet, is used by eight of the top 10 U.S. online display advertisers and reaches nearly 70 percent of the U.S. online audience across more than 3,000 actively monitored properties. One of the leading independent digital media companies, Casale Media is guided by its dedication to needs-based development and quality-focused culture. More information is available at www.casalemedia.com.
About Advertiser Perceptions
Advertiser Perceptions is the world leader in providing the media industry with research-based advertiser insight and guidance necessary for strengthening brands and increasing advertising sales, market share and competitive advantage. The company specializes in determining, analyzing and communicating what advertisers think -- their plans, opinions and motivations. Advertiser Perceptions proprietary database of media decision makers is one of the largest in the world. The advertiser survey and questionnaire development process that they employ ensures optimal response. Focus and media industry expertise enables Advertiser Perceptions to effectively analyze and accurately interpret the research that they conduct on behalf of their clients who represent many of the largest international media companies.
Add to Digg Bookmark with del.icio.us Add to Newsvine
International Media Contact
Gerasimos Manolatos
Horn Group for Casale Media
[email protected]
646.202.9772


Copyright @ Marketwire
Page: 1
Related Keywords:
online advertising, marketing, data, study, video advertising , Sales,Advertising,Marketing,Sales & Marketing,Database,Internet,Management,Sales,CEO/CFO,Sales,Display,USA,Marketwire, Inc., ,
---