Digital Reasoning and Semantic Research Bring Visualization to Automated Understanding
Analysts Quickly Visualize Connections Between People, Place, Time, and Events
(April 02, 2012)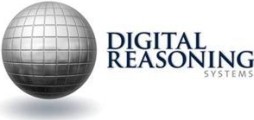 ARLINGTON, VA and NASHVILLE, TN -- (Marketwire) -- 04/02/12 -- Digital Reasoning and Semantic Research today announced that they have integrated Digital Reasoning's Synthesys® big data analytics solution with Semantica® data fusion and analysis software. This integrated solution represents the first time that unstructured text analytics at scale has been combined with visualization and analytical workflow tools to deliver a unique solution for automatically understanding people, places, and hidden relationships in big data. This capability is critical for understanding content without reading in places like social networks, supply-chain networks, terrorist networks, financial networks, and criminal networks. A video demonstration of this integration can be found at http://www.digitalreasoning.com/SemSynDemo.
"There is no other solution that provides massively scalable unstructured data analytics with auto-populating of visualizations and workflows tailored for the Intelligence Community," said Tim Estes, Founder and CEO of Digital Reasoning. "The solution we are delivering together has the ability to address key big data analytics challenges in the enterprise and government markets alike."
"Our customers use Semantica to understand networks of data from a wide variety of sources, but need a solution for massive volumes of unstructured data," said Charles Gillespie, President of Semantic Research. "With our Synthesys integration, we can help our customers explore and understand the relationships within all forms of data, whether structured or unstructured, regardless of scale and complexity."
The Semantica-Synthesys integration is available now. More information on the solution can be obtained from either Digital Reasoning or Semantic Research.
About Digital Reasoning
Digital Reasoning (www.digitalreasoning.com) provides automated understanding for Big Data. Automated understanding analyzes unstructured and structured data to reveal the hidden and potentially valuable relationships between people and organization in space and time. Digital Reasoning's flagship product, Synthesys, uncovers security threats and accelerates the time to actionable intelligence. The company is headquartered in Franklin, Tennessee, with an office in Washington, DC, which serves its growing government client base. For more information, please visit www.digitalreasoning.com.
About Semantic Research
Semantic Research (www.semanticresearch.com) is redefining the way users visualize, interact with, and understand data and information within the Department of Defense, Intelligence and Law Enforcement communities. Semantica's unique adaptation of semantic network theory, from cognitive science, artificial intelligence and education, has enabled us to tackle the very hard problems of data fusion and visual representation of knowledge with a very different, and much more adaptable, vision than anyone else. Semantic Research can help you solve complex analytical problems, fuse data from virtually any source, and close persistent intelligence gaps. Semantic Research has its headquarters in San Diego, CA with offices in Arlington, VA. For more information, please visit http://www.semanticresearch.com
Contact:
Lisa Allocca
Red Javelin Communications
+1-978-470-2227
Email Contact


Copyright @ Marketwire
Page: 1
Related Keywords:
synthesis, text analytics, unstructured data, Digital Reasoning, Marketwire, , Financial, Computer Science, Science, Military, terrorism, Other,
---