Digital Media Flourishing Despite Global Economic Uncertainty
Global Study of Journalists Finds Increased Investment in Streaming Video, Mobile Apps and Infographics as Online Audiences Grow
(June 21, 2012)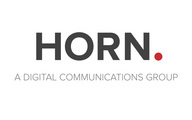 NEW YORK, NY -- (Marketwire) -- 06/21/12 -- Media brands around the world utilize a wider range of digital assets, support more mobile devices and rely on digital sources in their reporting more than at any time in the last five years, according to results of a global journalism study (www.oriellaprnetwork.com/research) announced today by HORN (www.horngroup.com), a top digital communications agency.
The study, now in its fifth year, is conducted by the Oriella PR Network, a global alliance of communications firms co-founded by HORN. More than 600 journalists from 16 countries in Europe, Asia-Pacific and the Americas participated in the study and provided insight into publishing, newsgathering and reporting practices, along with journalism standards worldwide:
Media outlets continue to invest in online video and mobile applications. Journalists surveyed reported that the use of online video nearly doubled in the past year (20 percent to 36 percent).
One in four publications now have a mobile app.
The use of in-house produced infographics and journalist-authored blogs also both increased in the past year, continuing a rise over the last five years.
"Digital is fundamentally changing media and reporting on a global level," said Sabrina Horn, President and CEO of HORN. "For brands communicating internationally, the findings in our fifth annual study provide a blueprint for the content, strategies and tactics now required to engage with media, wherever they are in the world."
Other Findings on Social Media vs. Traditional Practices
Social media also continues to impact journalism, reporting and news delivery. Nearly half of all publications have Facebook pages (52 percent according to respondents) and Twitter feeds (46 percent). More than half of journalists (53 percent) report using social tools to research and source stories.
However, while the use of social media in newsgathering is the norm, journalists surveyed report they will only use social media to research or support their work when they know the source. This suggests that while social media has changed the process of newsgathering, the traditional journalistic practice of using known, trusted and verified sources in reporting still guides the industry. Supporting this trend, reliance on industry insiders for new stories has grown from 54 percent in 2011 to 64 percent this year, and interviews with spokespeople have become journalists' preferred method for identifying stories.
"As journalists, we can't afford to take what we see on social media at face value," said Michael Rundle, Technology Editor, Huffington Post UK. "We always take careful steps to establish the authority of any sources we do quote, and often, these are people with whom we have already built up a relationship with offline. However, as broad gauges of public conversation, social networks are incredibly useful."
About the Oriella Digital Journalism Study
The Oriella Digital Journalism Study was first conducted in 2008 and tracks the adoption of social and digital technologies in the media sector. This year's study was compiled in April and May 2012 using an online survey of 613 journalists in 16 countries from broadcast, national, lifestyle, regional and trade media and blogs in Brazil, Canada, China, France, Germany, Italy, the Netherlands, New Zealand, Portugal, Russia, Spain, Sweden, Thailand, Vietnam, United Kingdom and the United States.
About Oriella PR Network
Oriella is a tightly knit alliance of 16 agencies in 23 countries around the world. The network was co-founded in 2006 by HORN and Brands2Life -- the top independent agencies in the US and the UK respectively -- to address the void in the market for effective global public relations.
Oriella agencies specialize in integrated PR, social media and creative content. The network represents global brands and start-ups in business and consumer technology sectors across The Americas, EMEA and Asia-Pacific. For more information, email info at oriellaprnetwork.com or connect on Twitter at @oriellanetwork.
About HORN
HORN is an award-winning digital communications agency. Named 2011 Technology Agency of the Year, HORN works with Fortune 500 global brands and hot emerging growth companies in technology, media and consumer markets. Established 21 years ago, the agency is independent, with offices in San Francisco and New York, and is co-founder of the Oriella PR Network.
Contact
John Lee
[email protected]
+1.646.202.9786


Copyright @ Marketwire
Page: 1
Related Keywords:
Horn Group, Inc., Communications, Web, Applications, Research, Video, Blogs/videoblogs, EMail, Social Media, Applications, Public Relations, Internet, Business Issues, Social Media, Internet Server Applications, E-mail, Public Relations, Broadcast, Streaming, Digital, Prosumer/Consumer, Business, Standards/Initiatives, Internet Media, email, Social Media, Canada, Russia, France, Germany, USA, China, Vietnam, Thailand, New Zealand, Brazil, Italy, Spain, Portugal, Marketwire, Inc., Lifestyle, Business, Email, russia, china, england,
---