Digital Advertising Industry Icons Join Celtra Advisory Board
Paul Gunning, Mike Kelly and Clark Kokich Bring High-Level Strategic Counsel to Strengthen Celtra's Leading Role in the Mobile Display Advertising Market
(April 24, 2012)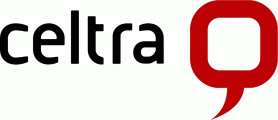 CAMBRIDGE, MA -- (Marketwire) -- 04/24/12 -- Celtra Inc., the industry leader for rich media advertising and analytics across mobile devices, today announced three high-profile digital advertising executives have joined its Advisory Board -- Paul Gunning, Mike Kelly and Clark Kokich. The expansion of Celtra's Advisory Board to include a breadth of notable advertising industry executives validates the impact of mobile rich media and its rapid adoption by advertisers. With the counsel of these distinguished new advisors, Celtra will expand its offerings for media agencies as it aims to bolster its leading role in the display advertising market.
"We are honored to have these three senior advertising executives join our Advisory Board," said Mihael Mikek, Co-founder and CEO, Celtra. "The addition of these industry veterans to the Board comes at a time of explosive growth in mobile display advertising. Their experience and insights will be a tremendous asset as we expand our rich media offerings and further establish ourselves as a disruptive force in digital advertising for years to come."
"Mobile has just about reached the point of leapfrogging the wired web in terms of how brands interact with their audiences now, and in the future. It's an undeniable fact: everything is going mobile," said Clark Kokich, Chairman of Razorfish. "Celtra has understood this from its founding, and has a strong record of building rich media mobile advertising solutions for brands and agencies that are leading mobile advertising's evolution. I look forward to working with Celtra as the company leads the industry with the next generation of mobile display advertising technology."
Paul Gunning, CEO, Tribal DDB Worldwide, is a renowned leader in interactive marketing. Prior to assuming the CEO role, Paul was President of Tribal DDB U.S. East, responsible for the management and profitability of the Tribal DDB Chicago and New York offices. He served on the management committee of Tribal DDB Worldwide, where he played a key role in setting the strategic direction for the company.


Mike Kelly, Digital Media Executive, Advisor & Investor, has nearly 30 years of experience in the media industry. He most recently served as president and CEO of The Weather Channel Companies. He also served on the board of several fast-growing digital media companies -- MediaMind (formerly Eyeblaster) and Visible World -- as well as served as an advisor to the board of Contextweb. Previously, Kelly was president of AOL Media Networks, where he was responsible for all of AOL's advertising properties globally. He currently serves on the board of Americantowns and ColSpace and on the Executive Committee of the American Advertising Federation (AAF).


Clark Kokich, Chairman, Razorfish, has been a leader in the interactive marketing space since joining Avenue A in 1999. Under his leadership, the company has grown to become one of the largest interactive marketing and technology agencies in the world. He initially served as President of Avenue A in Seattle, then became chief executive officer of Razorfish after Avenue A acquired Razorfish and merged the two companies in 2004. He currently serves on the board of Acxiom and Rocket Fuel.

Paul Gunning, Mike Kelly and Clark Kokich join existing Celtra Advisory Board Chairwoman, Sarah Fay, former CEO of Aegis Media North America. The Board's main objective is to build a better strategy and improved offering to address the needs of agencies and advertisers alike. Each of the advisors has unique digital advertising expertise that Celtra's senior management team will use to validate and build upon its existing AdCreator product offering. With increasing demand for cross-platform rich media ads, Celtra and its new Board members will play an important role in helping brands and agencies achieve successful mobile consumer engagement.
About Celtra Inc.
Celtra offers the most flexible and easy-to-use platform that enables scalable, rich media mobile advertising across native apps and the mobile web on the most popular device platforms. The company's AdCreator lets advertisers easily create, distribute and measure rich media mobile display advertising. AdCreator offers unmatched control for creative campaign execution, cutting-edge ad formats and unified metrics to track and optimize campaigns. Celtra's ads maximize reach because they can run across top mobile ad networks, thousands of premium publishers and DSPs. Leading brands Volvo, Adidas, Sprint, Starwood Hotels and Resorts, Wrigley, Starbucks and Kmart have utilized Celtra's ads. For more information, follow-us at www.celtra.com or @CeltraMobile on Twitter.
Celtra is headquartered in Cambridge (MA), with offices in New York City, Los Angeles, Chicago, London (UK), and Ljubljana (SI).
Add to Digg Bookmark with del.icio.us Add to Newsvine
Copyright @ Marketwire
Page: 1
Related Keywords:
Celtra, Celtra Mobile, Advisory Board, Mike Kelly, Clark Kokich, Paul Gunning, Mobile Advertising, USA,Marketwire, Inc., ,Internet Technology,Biology,
---