Digital 1 Audio Releases PCDJ DEX 2.0 for MAC and Windows, a Revamped Version of Their Most Popular DJ Software that Features Much Improved Sound Quality and Video Mixing Support
(July 12, 2011)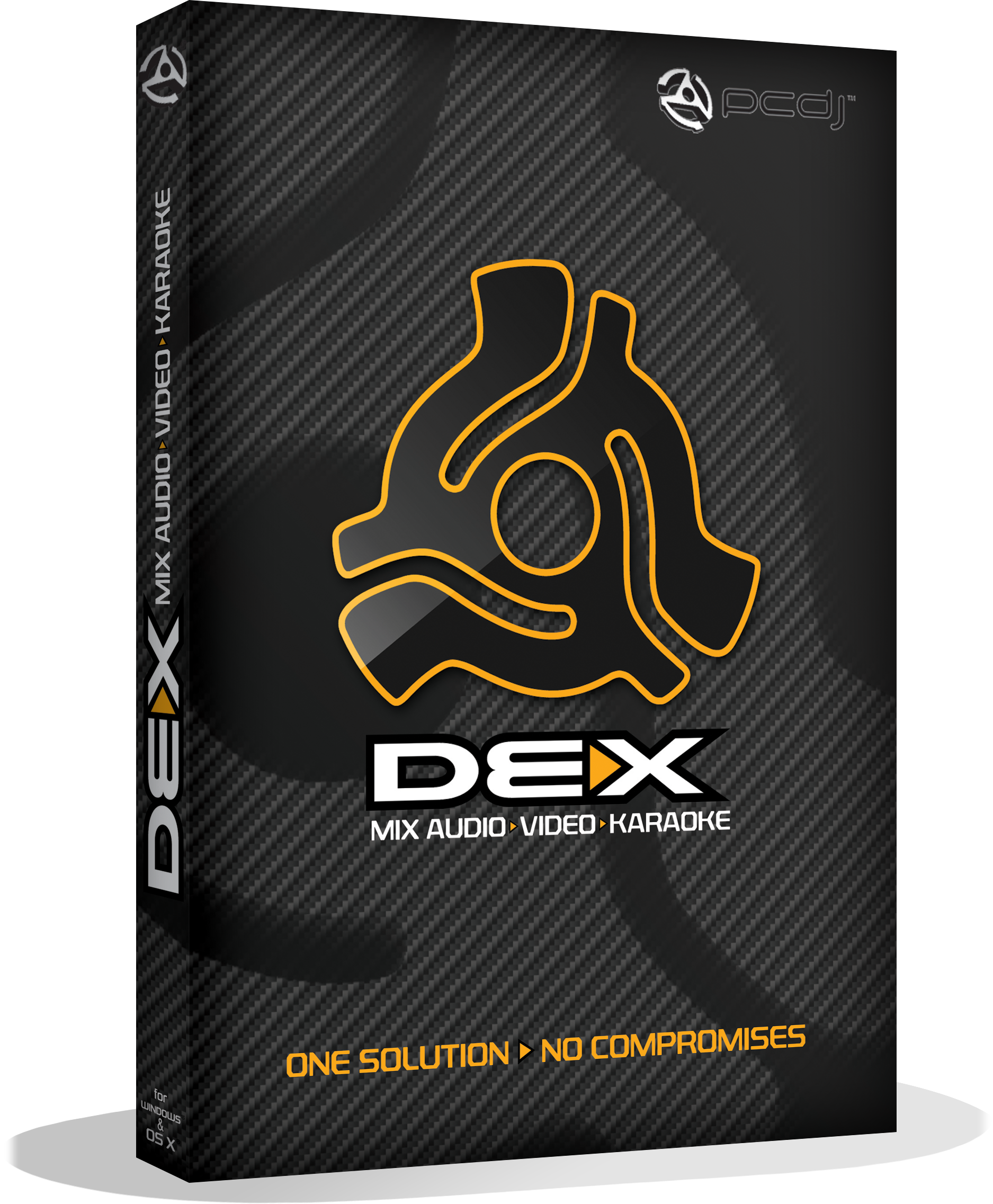 Clearwater, FL (PRWEB) July 12, 2011
This major upgrade boasts many new features and performance upgrades, while undergoing a design overhaul to simplify the DJs in-use live experience. The most notable additions to DEX 2.0 are the new and much improved sound engine quality and the ability to mix music videos, with all the same control and versatility you typically have with mixing audio files.
"Clients and patrons have grown accustom to it, and DJs today need to offer the complete audio-visual experience." says Digital 1 Audios General Manager Ryan Sherr. "Its no longer as simple as just blending a couple tracks, its about being creative with the full gamut of media we now have at our disposal. DEX 2.0 is our solution, offering audio, video, and even karaoke mixing ability. Our task was to introduce all this great functionality while getting back to our roots in a sense. Over the years weve allowed ourselves to become too influenced by requests, trying to make DJ software for everyone, sometimes allowing us to lose sight of what attracted users to PCDJ in the first place over a decade ago. DJs wanted an easier way than traditional DJ hardware, and we provided that. Sherr Continues Weve made it our goal with DEX 2.0 to simplify use and navigation. I dont think weve had an easier to use DJ software release since PCDJ RED 5.2, and thats really saying a lot considering all the new features at the core of DEX 2.0. One item we really focused on was sound quality. Simply put, DEX 2.0 just sounds better. Were all really excited about the direction were heading with our 2.0 software line.
Here are some of the notable features and/or improvements in DEX 2.0:

Mix, scratch, and apply effects to audio, video, and karaoke files (mp3, m4a, wav, aiff, ogg, cda, mpeg, avi, mov, mp4, mkv, wmv, flac, mp3+G and more supported formats)
New improved sound engine it just sounds better.
Much improved automatic beat syncing locks beats together for seamless mixing
New robust library with easy iTunes library import and faster global search
Midi-Learn using on-screen simple guides (map any midi controller simply)
Very high-quality Key-Lock/master tempo
Perceptual auto-gain (all songs play at same volume output)
Pitch-Scaling for harmonic mixing
New sample player
Easier to re-skin GUI
Improved interactive beat waveforms
Many other upgrades and changes, geared towards making the user experience more friendly and engaging.
PCDJ DEXs manufacturer's suggested retail price is $279, with reduced upgrade pricing for existing PCDJ DEX 1.1 users.
For more product information and a free evaluation version of PCDJ DEX 2.0 please visit:
http://www.pcdj.com/index.php/products/dj-software/dex2/
For marketing or dealer inquiries, Contact:
Digital 1 Audio
611 S. Ft. Harrison Ave., #317
Clearwater, FL 33756
727-799-3828 ext 105
Supported operating systems are: Windows 7/Vista/XP SP2 or Mac OS X 10.5 (Leopard) / 10.6 (Snow Leopard) with Intel CPU. CPU: at least 2GHz processor with 2 cores or more. RAM: at least 2GB RAM. Video card: ATI or NVidia for video playback (any video card ok for audio only mixing) Optimum: CPU: 2.5GHz Intel Core 2 Duo / Core 2 Quad / Core i3/i5/i7 / Amd Phenom RAM: 4GB
Since 1999, Digital 1 Audio/PCDJ has been recognized as a leading developer and manufacturer of DJ and Karaoke live performance software. More than 80,000 professional DJs around the world now spin with their computer using one of company's entertainment products.
###
Read the full story at http://www.prweb.com/releases/2011/7/prweb8633669.htm.
Page: 1
Related Keywords:
music industry,music theatre,plastic art,rock and roll music,popular music,jazz music,folk music,country music,classical music,music,entertainment award,entertainment (general),arts (general),arts, culture and entertainment,computer crime,mass media,news media,media,social security,social sciences,social issue,social issues (general),social conditions,social problems,social services,social conflict,internet,consumer goods,
---