Digabit Announces Docuview
An Offline Solution for Aftermarket Web Content
(June 05, 2012)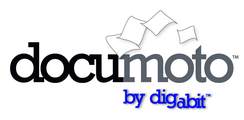 DENVER, CO -- (Marketwire) -- 06/05/12 -- Digabit™, Inc. announced the release of Docuview, the offline extension of Documoto™, which is Digabit's modern aftermarket web solution for Original Equipment Manufacturers, asset intensive users, and other organizations that want to deliver large numbers of aftermarket technical documents via the web.
Docuview allows users of Documoto to access parts catalogs, technical manuals, and media offline. With Docuview, field service representatives can download the documentation associated with their equipment and take it on laptops, thus eliminating the need for a continuous Internet connection.
Docuview's security allows OEMs to control access to content. It provides the ability to expire documents, and track which documents have been taken offline. Docuview is notified of changes to the master copies of documents in the repository, ensuring that content always remains up to date.
Docuview works on all Windows PCs (XP and newer) and Apple Mac OS.
"Docuview provides two key components that enterprises expect," said John Skinner, CTO, Digabit, Inc. "With state-of-the-art encryption, Docuview permits our customers to distribute content, while protecting their valuable intellectual property. Docuview also ensures that their parts catalogs, technical manuals, and safety bulletins remain fresh and relevant by notifying the users when new content is available."
Emo Pentermann, CEO, Bell ATM Service, Inc., a nationwide supplier of new and refurbished ATMs, ATM parts, repair services, and logistics services, said, "Ordering the wrong part can result in additional downtime for the ATM owner, additional time and travel for technicians, and expensive expedited shipping charges. Docuview will allow our customers to always have interactive electronics parts catalogs and service documentation available at the repair site, where it is most useful. This will ensure that the right part is ordered the first time, and that technicians have the information they need to successfully complete repairs."
About Digabit, Inc. and Documoto
Digabit, Inc. is headquartered in Denver, Colorado. Its flagship product, Documoto, is a modern aftermarket web solution for organizations wanting to deliver thousands of aftermarket technical documents on via web, including Original Equipment Manufacturers and asset intensive companies.
Documoto allows users to find items visually, via its icon driven platform, or to search by keywords, descriptions, part numbers, or other identifying information. With a few mouse clicks, Documoto allows users to access the exact document or part they want.
For more information, visit www.digabit.com.
Contact:
Alan Sage
Digabit
Email Contact
(970) 243-2000


Copyright @ Marketwire
Page: 1
Related Keywords:
Digabit, Mac, OS9, OSX, Marketwire, Inc., Apple Computer, Shipping, Internet Technology, Internet, Other,
---