DiMi Telematics International Retires 100 Million Shares of Common Stock
Exchange Agreement With Founding Shareholder Results in 23% Reduction in Shares Issued and Outstanding
(June 14, 2012)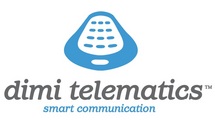 NEW YORK, NY -- (Marketwire) -- 06/14/12 -- DiMi Telematics International, Inc. (OTCQB: DIMI) (PINKSHEETS: DIMI), a cloud-based M2M communications solutions provider, today announced that it has retired 100 million shares of common stock, resulting in a 23% reduction in the number of common shares issued and outstanding.
The retirement of these shares occurred in connection with an Exchange Agreement entered into by the Company and Lyle Hauser, one of DiMi's co-founders. Hauser has exchanged 100 million shares of the Company's common stock for 1,000 shares of newly created Series A Preferred Stock. Immediately following the exchange and retirement of the common shares, the number of common shares issued and outstanding was reduced from 427,716,928 to 327,716,928.
In the event the Company does not achieve a minimum of $0.01 earnings per share for its fiscal year ended August 31, 2013, Hauser will have the right to return the 1,000 shares of Series A Preferred Stock and be reissued 100 million shares of DiMi's common stock. If the Company's earnings per share are equal or greater to $0.01, then all shares of the Preferred Stock shall be redeemed by the Company without any consideration payable to Hauser.
Commenting on the Exchange Agreement, Barry Tenzer, President and CEO of DiMi Telematics, stated, "The exchange and retirement of these common shares is viewed by our management team as a very positive step toward improving our Company's overall capital structure and enhancing value for both our new and existing shareholders. Moreover, Lyle's decision to enter into this share exchange represents a much-appreciated vote of confidence in DiMi's exciting business plan and positions us well to implement our strategic growth initiatives in 2012 and well beyond."
For more detailed information, please refer to the related 8-K to be filed with the U.S. Securities & Exchange Commission later today.
About DiMi Telematics International, Inc.
Established in 2011 and based in New York City, DiMi Telematics International, Inc. (DTI) designs, develops and distributes cloud-based, Machine-to-Machine (M2M) communications solutions used to remotely track, monitor, manage and protect multiple fixed and mobile assets in real-time from virtually any web-enabled desktop computer or mobile device. Through its proprietary software and hosted service offerings, DTI is capitalizing on the pervasiveness and data transport capabilities of wireless networks in order to facilitate communications, process and energy efficiencies between commercial and industrial business owners/managers and their respective networked control systems, sensors and devices. Strategically, DTI is focused on the M2M market segments in which it can provide highly differentiated, environmentally responsible and value-driven solutions capable of unleashing tangible productivity gains, material cost reductions, and quantifiable risk mitigation across an enterprise. For more information, please visit www.dimitelematics.com. You can also follow the Company on Facebook and Twitter.
Safe Harbor Statement Under the Private Securities Litigation Reform Act of 1995
With the exception of historical information, the matters discussed in this press release are forward-looking statements that involve a number of risks and uncertainties. The actual future results of DiMi Telematics International, Inc. could differ significantly from those statements. Factors that could cause actual results to differ materially include risks and uncertainties such as the inability to finance the Company's operations or expansion, inability to hire and retain qualified personnel, changes in the general economic climate, including rising interest rates, and unanticipated events such as terrorist activities. In some cases, you can identify forward-looking statements by terminology such as "may," "will," "should," "expect," "plan," "anticipate," "believe," "estimate," "predict," "potential" or "continue," the negative of such terms, or other comparable terminology. These statements are only predictions. Although we believe that the expectations reflected in the forward-looking statements are reasonable, such statements should not be regarded as a representation by the Company, or any other person, that such forward-looking statements will be achieved. We undertake no duty to update any of the forward-looking statements, whether as a result of new information, future events or otherwise. In light of the foregoing, readers are cautioned not to place undue reliance on such forward-looking statements. For further risk factors associated with our Company, review our SEC filings.
FOR MORE INFORMATION, PLEASE CONTACT
Hanover+Elite
Dodi Handy or Kathy Addison
Phone: 407-585-1080
Email: Email Contact


Copyright @ Marketwire
Page: 1
Related Keywords:
DiMi Telematics International, Inc., USA, Marketwire, Inc., Business, Military, terrorism, Other,
---