DiMi Telematics International Acquires Green Genie, Rated the "#1 Green App" by TechCrunch
Green Genie to Provide Powerful Revenue-Producing Marketing Platform to Expand Global Awareness of DiMi's Proprietary Energy- and Cost-Saving M2M Solutions
(June 28, 2012)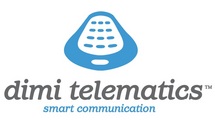 NEW YORK, NY -- (Marketwire) -- 06/28/12 -- DiMi Telematics International, Inc. (OTCQB: DIMI) (PINKSHEETS: DIMI), an environmentally-conscious, cloud-based, M2M communications solutions provider, today announced that it has acquired Green Genie, rated by numerous leading web sites and publications as one of the very best green mobile apps available for download. Included among dozens of notable advocates are TechCrunch, PlanetGreen, Good Housekeeping, PC Magazine, USA Today and eBay, as well as many others.
Available for the iPhone, iPod Touch and iPad for the price of $0.99, Green Genie is an app that provides its users with a massive collection of green projects and resources, making it a comprehensive guide to sustainable living. It provides a breakdown of certified green products and technologies, glossary of green terms, collection of essential reading, links to the best green web sites and organizations, and links to various carbon footprint calculators. Users can also submit their own ideas, projects and resources. As of June 1, 2012, Green Genie had nearly 14,000 active app subscribers.
"In addition to providing DiMi with a new high margin revenue stream, Green Genie provides us with a powerful marketing platform that we can now leverage to aid our Company in achieving our underpinning mission: to reduce the collective carbon footprints of consumers, commercial businesses, government agencies and industrial enterprises on a worldwide basis," stated Barry Tenzer, President and CEO of DiMi. "More specifically, Green Genie will allow us to take an innovative, fresh and responsible approach to building awareness of the DiMi brand and to ultimately promote our cloud-based M2M solution to prospective customers around the world."
About DiMi Telematics International, Inc.
Established in 2011 and based in New York City, DiMi Telematics International, Inc. (DTI) is on a mission to bring to market environmentally-conscious technologies, tools and processes that work together to reduce the collective carbon footprint on the planet. Specifically, the Company is engaged in the design, development and distribution of cloud-based, Machine-to-Machine (M2M) communications solutions used to remotely track, monitor, manage and protect multiple fixed and mobile assets in real-time from virtually any web-enabled desktop computer or mobile device. DTI is focused on the M2M market segments in which it can provide highly differentiated, environmentally responsible and value-driven solutions capable of unleashing tangible productivity gains, material cost reductions, and quantifiable risk mitigation across an enterprise. For more information, please visit www.dimitelematics.com. You can also follow the Company on Facebook and Twitter.
Safe Harbor Statement Under the Private Securities Litigation Reform Act of 1995
With the exception of historical information, the matters discussed in this press release are forward-looking statements that involve a number of risks and uncertainties. The actual future results of DiMi Telematics International, Inc. could differ significantly from those statements. Factors that could cause actual results to differ materially include risks and uncertainties such as the inability to finance the Company's operations or expansion, inability to hire and retain qualified personnel, changes in the general economic climate, including rising interest rates, and unanticipated events such as terrorist activities. In some cases, you can identify forward-looking statements by terminology such as "may," "will," "should," "expect," "plan," "anticipate," "believe," "estimate," "predict," "potential" or "continue," the negative of such terms, or other comparable terminology. These statements are only predictions. Although we believe that the expectations reflected in the forward-looking statements are reasonable, such statements should not be regarded as a representation by the Company, or any other person, that such forward-looking statements will be achieved. We undertake no duty to update any of the forward-looking statements, whether as a result of new information, future events or otherwise. In light of the foregoing, readers are cautioned not to place undue reliance on such forward-looking statements. For further risk factors associated with our Company, review our SEC filings.
Add to Digg Bookmark with del.icio.us Add to Newsvine
Hanover+Elite
Dodi Handy or Kathy Addison
Phone: 407-585-1080
Email: Email Contact


Copyright @ Marketwire
Page: 1
Related Keywords:
DiMi Telematics International, Inc., USA, Marketwire, Inc., Apple Computer, Internet Technology, Military, terrorism, Other,
---