Devon Group CEO to Be Panelist During Webinar Discussion on Successful PR Strategies in the Age of Social Media
(March 09, 2012)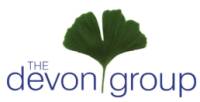 MIDDLETOWN, NJ -- (Marketwire) -- 03/09/12 --

WHO:
Jeanne Achille, CEO of The Devon Group, a public relations and marketing services firm
WHAT:
Will participate in a panel discussion titled "Social PR: Rising Above the Noise," as part of HRmarketer and HR.com's joint virtual event series, "Sales and Social Marketing 101 and Beyond."
WHEN:
Tuesday, March 13, 2012 from 12:30 p.m. to 1:30 p.m. EDT.
WHERE:
Registration details are available at: http://www.hr.com/en?t=/contentManager/onStory&StoryID=1329322932050
DETAILS:
With social media creating unlimited marketing potential, it's easier than ever for companies to share their stories with HR journalists and analysts. But despite the ability to connect like never before, the audience is becoming increasingly complex. As such, the lines between traditional media outlets and a vocal community of bloggers, HR professionals and thought leaders is blurring, and organizations need to make sure they reach out to the right people in this environment to gain interest in their news. During this complimentary webinar, Jeanne Achille, CEO of The Devon Group, will join Sarah-Beth Anders, senior manager of Communications at Achievers, and David McInnis, founder of PRWeb, in a discussion aimed at teaching participants how to navigate the changing face of media and identify the influencers and social voices who can draw attention to their companies and elevate their brands.
Attendees will also learn how to target journalists and influencers who may be interested in their news; effective methods for pitching news and story ideas; and the best practices for building relationships with media and online influencers.
Marketing, PR and sales professionals interested in learning the newest tactics for building their company's image, brand and sales are encouraged to attend this interactive session that will teach them how to direct their news and stories to the people who can make a difference.
About The Devon Group
Founded in 1994, The Devon Group delivers quantifiable branding, public relations and marketing results to a wide variety of global companies and organizations. The Devon Group is committed to fully engaged partnerships with our clients and has one of the highest client retention rates in the PR industry. The Company's full range of brand definition and articulation, PR and marketing programs build awareness and accelerate sales. The Devon Group has won numerous awards for branding, writing outstanding feature stories and press releases, and designing and executing local, national and global print and online media campaigns.
Headquartered outside New York City in Middletown, N.J., The Devon Group's U.K. office is located in central London. For more information about The Devon Group, please visit www.devonpr.com or follow the Company on Twitter: twitter.com/devongroup.
Add to Digg Bookmark with del.icio.us Add to Newsvine
Copyright @ Marketwire
Page: 1
Related Keywords:
public relations, social media, webinar, PR, marketing, Marketwire, , Marketing Services,
---