Deutsche Welle: Six TV Channels Focus on In-Depth Information and Cultural Programming
A New Structure at Germany's International Broadcaster Provides New TV Channels, More Programs and a Fresh Design for Deutsche Welle's High-Quality Programming
(January 31, 2012)
BONN, GERMANY -- (Marketwire) -- 01/31/12 -- Deutsche Welle has restructured its television program from the ground up. Whether in English, German, Spanish or Arabic, viewers will be able to tune in for the most reliable information in their language of choice. Starting February 6, 2012, there will be new channels, more shows and a refreshing new design -- all with the reliable quality that DW is known for.
Germany's international broadcaster will offer six channels:
DW -- the "basis channel" -- with 24 hours of English for North America, Africa, Asia and Australia.
DW (Europe) with 18 hours of English programming and six hours of German in morning and evening primetime blocks.
DW (Latinoamérica) with 20 hours of Spanish and four hours of German.
DW (Amerika) with 20 hours of German and four hours of English.
DW (Arabia) with 10 hours of Arabic and 14 hours of English.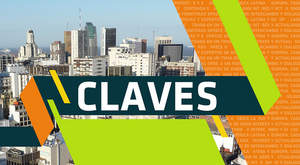 DW (Asia) with 20 hours of German and four hours of English.
In addition to its established favorites, the new lineup will feature programming highlights that cover the full spectrum: news, information, service, talk shows, business and entertainment.
Journal remains the flagship
The news program Journal remains the cornerstone of the lineup. DW will show what's happening Germany and Europe, every hour on the hour. Journal also provides in-depth reports about global politics and the latest from the worlds of culture and sport. Starting February 6, Journal will have more variety: There will be three versions: 30 minutes, 15 minutes, and 3 minutes.
Another pillar of the programming lineup is the daily lifestyle magazine Euromaxx. One of DW's most successful shows, it's second only to the news. Already available in English and Germany, Euromaxx will be broadcast in Spanish and Arabic as well.
DW will also regularly report on the most important news and developments in business, with information and in-depth features covering the stock exchange, companies and working life. DW provides the story behind the story in many different areas with magazines, features and documentaries. An array of talk shows will provide the critique and the opinion to current news and developments.
New programs
DW will usher in several new shows with its programming reform, including:
Agenda - Talk Show
(45 minutes, weekly; English, Spanish)
A talk show with a difference: A robust discussion of issues that leads to unexpected insights. Three guests shed light on the stories grabbing the headlines.
Europe in Concert - Top Acts Live
(45 minutes, weekends; German, English, Spanish, Arabic)
Rousing concerts from the best in European rock and pop.
Business Brief
(12 minutes, Mon. - Sat.; German, English, Spanish)
Reports, news and analysis from the world's most important financial centers, the key markets and leading producers. A focus on the German economy with regional issues highlighted during primetime in Asia and Latin America.
World Stories - International Reporters
(45 minutes, weekly, English, Spanish; 30 minutes, weekly, Arabic)
Collaborating with international partners to provide the most captivating stories from around the globe. Journalists share their view of their country and continent as well as their culture and their issues.
Insight Germany - Talk Show
(45 minutes, weekly; English, Spanish)
An intercultural talk show exploring immigrants' perspectives on Germany. How do people from other cultures see and experience their lives in Germany?
Shift - Living in the Digital Age
(12 minutes, weekly; German, English, Spanish)
How is the Internet changing society -- in Germany and around the world? The magazine for digital culture, issues and technology, delivered directly from blogs and boardrooms.
Talking Germany - The German Way of Life
(45 minutes, weekly; English)
An entertaining and enlightening look at the German way of life. Talking Germany tries to discover what makes Germans tick and how they see life in the 21st century.
The New Arab Debates - With Tim Sebastian
(56 minutes, monthly; English; Arabic subtitles)
Putting a spotlight on the Arab revolution. Viewers can ask questions using social media and on-air -- and demand an answer. The show invites a new generation to get involved in politics and help shape history. One issue, two positions -- with host Tim Sebastian calling the shots. In the end, it's up to the audience to decide which argument was the most convincing.
Deutsche Welle will also make use of more programming from German public broadcasters ARD and ZDF. Among others, DW will be broadcasting the ZDF shows 37 Grad, Berlin direkt, Länderspiegel, Maybrit Illner, Neues aus der Anstalt and Löwenzahn, as well as the ARD programs Günther Jauch, Bericht aus Berlin, Hart aber fair, Presseclub, Menschen bei Maischberger and Wissen macht Ah!.
Deutsche Welle's television program is available worldwide via satellite, cable providers, partner stations and in hotels. Viewers can also go online to watch the live stream or video-on-demand at www.dw.de.
Press: www.dw.de/press
Insider blog: http://blogs.dw-world.de/insider
Deutsche Welle is Germany's international broadcaster that produces television, radio and online content in 30 languages. Its unique mix of news, information and cultural highlights offers European insights to international issues while creating a platform for intercultural dialogue.
Image Available: http://www2.marketwire.com/mw/frame_mw?attachid=1871125

PRESS CONTACT:

Deutsche Welle
Corporate Communications
Mr. Berthold Stevens
53110 Bonn
Germany
kommunikation@dw.de
www.dw.de/press


Copyright @ Marketwire
Page: 1
Related Keywords:
Deutsche Welle, Africa, Germany, Australia, Marketwire, , Financial, Television, Lifestyle, Internet Technology, Business, Entertainment, Internet, Politics, Other,
---