Dean Evans & Associates, Inc. Releases Results From Annual Facilities and Services Benchmark Survey
Survey Results Reflect Facility Management Industry Stats and Trends
(June 21, 2012)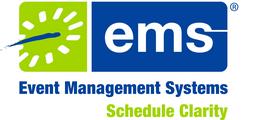 DENVER, CO -- (Marketwire) -- 06/21/12 -- Dean Evans & Associates, Inc. (www.dea.com), a leader in the development of sophisticated room scheduling, web calendar and online event registration/survey software, today announced the completion of their third annual benchmarking survey that provides participants with valuable metrics on their meeting and event management operations.
A total of 226 customers filled out the Facilities and Services Benchmark Survey, a significant increase in participation from last year's survey which had 186 respondents. The benchmark survey provides comparison data both within the participant's industry and across the wide variety of industries that DEA serves. An Executive Summary is available to the public through DEA's website with detailed results sent to participants only.
"The continued interest and participation surrounding the Benchmark survey is extremely positive," said Kevin Raasch, COO of Dean Evans & Associates. "Survey participation grows each year, and with that we are able to even better track and provide measurable results to our clients. The results truly have a positive impact on our clients' business and assist us in further identifying their distinct needs."
The survey compared individual organizations' key metrics, such as reservation methods, overall utilization and staff ratios within their industry as well as with responses across all industries, providing influential insight into facility scheduling best practices.
"The data gathered and provided to our clients delivers on their annual performance -- how many bookings are taking place each year, hours per day scheduling staff spends making reservations, etc.," said Raasch. "The individual results are extremely useful and when you combine that with the Executive Summary, our clients acquire an in depth analysis of their organization's performance, as well as the performance of organizations across a number of industries. Overall the survey results help everyone involved, including us, to implement changes that allow us to continue to impact our clients' organizations positively and help them to run more efficiently."
The 2013 Facilities and Services Benchmark Survey will be sent to customers next spring. To request a free copy of the Executive Summary from the 2012 survey, please visit www.dea.com and click Benchmark Survey under Resources.
About Dean Evans & Associates
Founded in 1986 and based in Denver, Dean Evans & Associates is a leader in the development of sophisticated software systems for a wide variety of tasks including: meeting and event scheduling, resource management, academic scheduling, shared workspace management (office "hoteling"), web calendaring and online registration and surveys. More than 4,000 organizations including many Fortune 100 companies and hundreds of other corporations, over 1,000 higher education campuses, five of the six largest U.S. banks and thousands of conference centers, religious organizations, law firms, hospitals, cultural venues and sports facilities rely on EMS software. The company's products are used in over 75 countries and are backed by an award winning Customer Support team. For more information visit www.dea.com and follow Dean Evans & Associates, Inc. on Twitter and LinkedIn.
Christine Schneider
Dean Evans & Associates, Inc.
303-850-2641
christine.schneider@dea.com


Copyright @ Marketwire
Page: 1
Related Keywords:
Dean Evans & Associates, Inc. , USA, Marketwire, Inc., Sports, Internet Technology, Business, Sports, Other,
---