Dean Evans & Associates, Inc. Holds Fifth Annual Corporate Summit in NYC
Senior Staff Lead In-Depth Discussions With Corporate Business Executives on Facility Management Solutions
(May 10, 2012)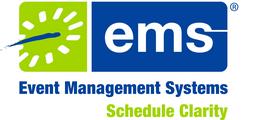 DENVER, CO -- (Marketwire) -- 05/10/12 -- Dean Evans & Associates, Inc. (www.dea.com), a leader in the development of sophisticated room scheduling, web calendar and online event registration/survey software, is proud to announce the successful completion of its fifth annual Corporate Summit. The yearly event provides EMS users the opportunity to voice their specific facility scheduling software needs, discuss best practices and network with peers. The Summit took place April 17-18 in New York.
Dozens of corporate attendees got personal attention from Dean Evans & Associates senior staff and also had the opportunity to interact with business leaders whose organizations use EMS software.
"Today, business leaders are faced with unprecedented economic challenges and the purpose of EMS software is to assist organizations in running more efficiently. The Summit, graciously hosted by one of our multinational financial services clients, provides us with the opportunity to gather a number of influential business executives to discuss how they use our software, how it's helping their businesses and features they'd like to see in the future," said Dean Evans, CEO and Founder of Dean Evans & Associates, Inc.
Added Evans, "It's critical that we continue to listen to our clientele and implement their suggestions into upcoming versions of our software. It's the only way to ensure we are staying ahead of the curve and helping them to overcome scheduling challenges in the workplace."
The Corporate Summit covered a wide variety of topics including video conferencing, hoteling and Microsoft® Outlook integration. Attendees received exclusive access to a preview of the newest features found in the upcoming release, which is set for a midsummer 2012 distribution.
"This event is extremely influential in steering the direction of our development efforts. Many of the product enhancements that will be released this year came directly from user requests at last year's Summit in Boston," said Kevin Raasch, COO of Dean Evans & Associates, Inc. "We are proud and honored to have an opportunity to coordinate this event each year and gain insight into our clients' scheduling needs."
About Dean Evans & Associates
Founded in 1986 and based in Denver, Dean Evans & Associates is a leader in the development of sophisticated software systems for a wide variety of tasks including: meeting and event scheduling, resource management, academic scheduling, shared workspace management (office "hoteling"), web calendaring and online registration and surveys. More than 4,000 organizations including many Fortune 100 companies and hundreds of other corporations, over 1,000 higher education campuses, five of the six largest U.S. banks and thousands of conference centers, religious organizations, law firms, hospitals, cultural venues and sports facilities rely on EMS software. The company's products are used in over 75 countries and are backed by an award winning Customer Support team. For more information visit www.dea.com and follow Dean Evans & Associates, Inc. on Twitter and LinkedIn.
Christine Schneider
Dean Evans & Associates, Inc.
303-850-2641
[email protected]


Copyright @ Marketwire
Page: 1
Related Keywords:
Dean Evans & Associates, Inc., Education, Internet, Business Issues, Law & Regulations, Management, CEO/CFO, USA, Marketwire, Inc., , Sports, Financial, Internet Technology, Business, Sports, Outdoor Sports, Other,
---