Dean Evans & Associates, Inc. Announces Partnership With Prominent UK Distributor
EMS Facility Scheduling Software to Be Circulated by Smartcomm Ltd
(April 30, 2012)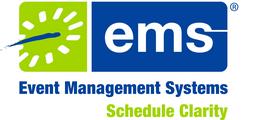 DENVER, CO -- (Marketwire) -- 04/30/12 -- AV Systems Integrator, Smartcomm Ltd (www.smartcomm.co.uk) has announced a partnership with Dean Evans & Associates, Inc. (www.dea.com) to become the first UK distributor of their EMS® Software. The partnership, which took effect in April 2012, is a valued addition to Smartcomm's growing portfolio of commercial tools.
For over 25 years, Colorado-based company Dean Evans & Associates (DEA) has provided facilities of all types with comprehensive software solutions for room scheduling, meeting services management, web calendaring and online event registration/surveys. With over 4,000 facilities and 2.5 million registered users relying on EMS products, DEA is a well-respected company throughout the United States as well as holding an impressive list of clients in the UK.
DEA has been looking to expand their British client base further by partnering with a UK Integrator and Smartcomm welcomes the opportunity.
"Smartcomm always strives to deliver the best products & service in AV," Managing Director, Steven Worrell says. "This partnership allows us to offer our corporate clients an opportunity for high quality room scheduling software that caters to a range of industries. We look forward to working with DEA and implementing the EMS line of products."
DEA's Event Management System (EMS) is made up of a number of tools, each with unique features and functions to address specific scheduling and calendar requirements, including specialist EMS products which support industry-specific needs, such as 'EMS Legal' for law firms and 'EMS Campus' for higher education facilities. Smartcomm will be providing clients with the chance to demo software, as well as full training for any installed EMS system.
"EMS software has a diverse client base. We're in over 75 countries and that number continues to grow steadily, but it's important that we capitalize on all growth opportunities," said Dean Evans, CEO of Dean Evans & Associates, Inc. "Our strategy is to work with established organizations in the UK that have the ability to bring our products to life overseas and Smartcomm is an incredible resource to do just that."
"Smartcomm is truly a cutting-edge organization in the UK today that works with most advanced technology, offering solutions for a wide range of businesses. Partnering with them to resell our EMS line of products is the next step in broadening our reach. At the end of the day, our goal is to assist organizations around the globe in reaching their maximum scheduling and resource management efficiency," added Evans.
As both companies prepare for a strong future together, Smartcomm already has plans to integrate EMS products into three of their current projects, and will draw on the success of these in coming months.
ABOUT SMARTCOMM LTD
Established in 1995, Smartcomm has always been at the cutting edge of the audio visual revolution, providing quality products and services to UK and international clients. With a reputation for innovation and ingenuity, they develop sound, vision and communication solutions for a wide range of environments, including corporate, retail, hotel, leisure and residential.
ABOUT DEAN EVANS & ASSOCIATES
Founded in 1986 and based in Denver, Dean Evans & Associates is a leader in the development of sophisticated software systems for a wide variety of tasks including: meeting and event scheduling, resource management, academic scheduling, shared workspace management (office "hoteling"), web calendaring and online registration and surveys. More than 4,000 organizations including many Fortune 100 companies and hundreds of other corporations, over 1,000 higher education campuses, five of the six largest U.S. banks and thousands of conference centers, religious organizations, law firms, hospitals, cultural venues and sports facilities rely on EMS software. The company's products are used in over 75 countries. In 2011, Dean Evans & Associates, Inc. was named Customer Service Department of the Year - Computer Software by the American Business Awards. For more information visit www.dea.com and follow Dean Evans & Associates, Inc. on Twitter and LinkedIn.
Christine Schneider
Dean Evans & Associates, Inc.
303-850-2641
[email protected]


Copyright @ Marketwire
Page: 1
Related Keywords:
Dean Evans & Associates, Inc. , USA,Marketwire, Inc., ,Sports,Internet Technology,Business,Sports,Other,
---