DeMarcus Ware Breaks Down the "Anatomy of a Sack" and Officially Earns His Wings
1000 Frames per Second Video Clip Gives Fans a Closer Look at the Sack Master in Action
(November 18, 2011)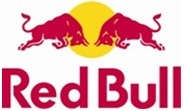 DALLAS, TX -- (Marketwire) -- 11/18/11 -- All-Pro linebacker, DeMarcus Ware, who is on pace to break the all-time season sack record, stars in Red Bull Moments: The Anatomy of a Sack, a state-of-the-art video clip that debuts this week. This footage details the mental and physical approach to a sack. By using a camera system built on advanced high-speed cinema technology, capturing 1,000 frames per second, the clip depicts every detail in slow motion as Ware bursts off the line of scrimmage, man-handles the offensive lineman with a patented spin move and pushes through to slam down the quarterback. (http://www.youtube.com/watch?v=WSXXyZuqnfc)
Fewer than 50 such cameras exist in the world and this type of technology is able to record the motion of a bullet in flight -- which is pretty much how to describe Ware's approach to the quarterback. Now football fans everywhere can truly live the experience, not just see it from afar on Sundays.
"DeMarcus does all of the things you want him to do. He's strong against the run. He can rush the passer. He's great in pursuit. He's got power. He's got speed. He's got good technique. He's good in pass coverage. He gets a lot of depth. He's a guy you've got to account for on every snap. You've got to know where he is and he could definitely disrupt any play if you don't handle him," said legendary coach Bill Belichick.
With all the buzz surrounding Ware, there's no wonder why fans would want to see his sack tactics broken down to such a level.
This marks Ware's first project as a Red Bull athlete. He joins a roster of Red Bull champions including baseball heroes Tim Lincecum and Jimmy Rollins, skiing champion Lindsey Vonn, golf superstar Rickie Fowler, world-class snowboarder Travis Rice and close to 500 others worldwide.
"I drink Red Bull before the game and it gives me an extra edge," said Ware. "I get that feeling going through my veins. It gives me that at a moment's notice."
On Thanksgiving Day, Ware will take to the turf with another member of the Red Bull family, football champion Reggie Bush, as their teams square off in one of the most-watched games of the football season. Nothing like a little family rivalry to get into the holiday spirit, right? The social media banter has already begun... join the conversation.
Connect with DeMarcus Ware on Facebook, www.facebook.com/DeMarcusWare and follow him on Twitter, www.twitter.com/DeMarcusWare.
Through the Red Bull network, hi-res video and still images are captured and made immediately available for editorial use for all media channels including television, film, print, mobile, and digital. The content is centrally located in the Red Bull Content Pool for media partners at www.redbullcontentpool.com.
Add to Digg Bookmark with del.icio.us Add to Newsvine
For media inquiries, contact:
Andrea Dorsett
(214) 957-5990
Email Contact


Copyright @ Marketwire
Page: 1
Related Keywords:
Red Bull, Marketwire, , Sports, Film, Television, Baseball, Golf, Family,
---