Data Visualization Expert Hadley Wickham to Join Metamarkets as Inaugural Data Scientist in Residence and Advisor
First Ever Data Scientist in Residence Program Promotes Symbiotic Knowledge Sharing
(July 10, 2012)

SAN FRANCISCO, CA -- (Marketwire) -- 07/10/12 -- Metamarkets, a leader in big data analytics for web-scale companies, announced today a first-of-its-kind Data Scientist in Residence program. This unique series from Metamarkets is designed to promote knowledge sharing between the most prestigious data scientists and the industry's practitioners and technologists. Metamarkets also announced today that esteemed Data Scientist and Assistant Professor of Statistics at Rice University, Dr. Hadley Wickham will join Metamarkets as the company's inaugural Data Scientist in Residence. Dr. Wickham has also become an advisor to the company.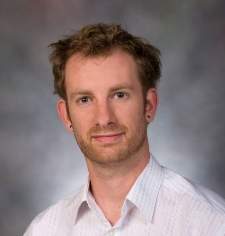 With more than a decade of experience, Dr. Wickham holds a Ph.D. in Statistics from Iowa State University and is a prominent member of the R community, as well as an accomplished technologist, author, orator and educator. Dr. Wickham's research focuses primarily on data analysis and the development of innovative tools that facilitate the understanding of complex statistical models through visualization. He is known for developing some of the world's most popular R packages such as ggplot2, plyr and reshape, and counts the U.S. Air Force Research Laboratories and Mozilla Labs as current users of his R packages.
"Having Dr. Wickham join us as our first Data Scientist in Residence is a huge honor," said Michael Driscoll, CEO of Metamarkets. "His guidance and perspective is highly sought after within the industry and we are looking forward to a very collaborative and insightful time together."
During his residence at Metamarkets, Dr. Wickham will be focused on the next generation of data visualization tools, and will provide expert input into Metamarkets' Data Science-as-a-Service solution.
"I'm really excited to join Metamarkets as their first Data Scientist in Residence," said Hadley Wickham, Ph.D. "It's a great opportunity to match my research interests with pressing data challenges; I find out how people are struggling to understand big data, and Metamarkets learns cutting-edge research that can help grow their business. Helping improve the data analysis cycle with better visualizations and more fluid interaction between analytics and graphics will ultimately increase the success of today's organizations and Metamarkets' customers."
Dr. Wickham will be in residence at Metamarkets during the summer of 2012. Find out more about their experiences at Metamarkets by following both Dr. Wickham and Michael Driscoll on Twitter @hadleywickham and @medriscoll.
To find out more about Metamarkets, please visit www.metamarkets.com and follow us on Twitter @metamarkets.
About Metamarkets
Metamarkets is pioneering a new approach to big data analytics -- data science-as-a-service. With Metamarkets, business users can dramatically increase revenue, improve user engagement, and avoid operational surprises. The company's leading-edge analytics platform delivers real-time insight on web-scale data in a way that is easy and appealing for end users. Customers are able to get started quickly and scale easily using Metamarkets' cloud-based solution. Metamarkets is headquartered in San Francisco. Additional information can be found on the company's website at www.metamarkets.com.
Image Available: http://www2.marketwire.com/mw/frame_mw?attachid=2034398

Contact:
Stacey Collins Burbach
Concept PR for Metamarkets
602.279.1137
Email Contact


Copyright @ Marketwire
Page: 1
Related Keywords:
Metamarkets, USA,Marketwire,Business,Military,Technologists,
---