Data Guzzling Apps, Get Educated
(May 22, 2012)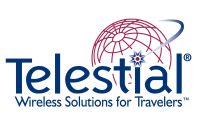 BOSTON, MA -- (Marketwire) -- 05/22/12 -- Telestial.com -- We think we'll change our data-hogging habits when we travel abroad with our smartphones, but "they're called habits for a reason," says Ken Grunski of Telestial.com, an international SIM card provider. "About 70% of our customers use more data than they anticipate when traveling in another country."
Some apps use a 'store and forward' process that bypasses the exorbitant costs of using data overseas, but not necessarily the ones you might think. We asked Ken to give us typical data use and costs for some of the most popular apps among smartphone users today:
Click to see the biggest Data Guzzlers compared side-by-side
Photo Sharing: Instagram
"With smartphone cameras so high in resolution these days, it's going to cost you to send a picture, no matter what. Rising megapixels have outpaced falling data costs," says Grunski. Considering how easy Instagram makes it to share beautiful snapshots of your stay in Bora Bora, chances are you won't stop at just one photo upload.
100 KB for one photo upload AT&T Verizon Telestial ------------------------------------------- $1.95 $2 from as little as 4c
Streaming Music: Spotify
Grunski warns, "Just don't stream. Load up your music library before you leave. It's free and won't drain your battery as quickly." But if you must stream, he suggests Spotify over other apps like Pandora and IHeartRadio because the music plays live so there's no need to wait for downloads, hence no big dent in your hard drive.
1.9 MB to stream for one minute AT&T Verizon Telestial ------------------------------------------- $37 $38 from as little as 78c
Gaming: Words With Friends
"Generally, one-person games are the best way to go," says Grunski. Games like Fruit Ninja and Solitaire usually don't require data to work, but games Angry Birds (which run ads) can burn significant data. However, if you must maintain your high-score status while abroad, keep in mind what a few rounds of Words With Friends will cost you.
1 MB for ten rounds AT&T Verizon Telestial ------------------------------------------- $20 $19 from as little as 39c
News: Google Currents
When you need to stay on top of what's happening in the homeland or anywhere else in the world, using your favorite news app might be tempting, but it's going to cost you. "News aggregators pull a lot of information from a lot of sources, but some apps are more efficient at it than others. Google Currents, however, is a data guzzler.
6 MB for two minutes of browsing AT&T Verizon Telestial ------------------------------------------- $119 $120 from as little as $2.34
Networking: Facebook
Some of you can't wait until you get back before adding a new foreign friend to your profile or checking up on your network back home (you know who you are). Refreshing your newsfeed in Facebook will vary in data use depending on what phone you're using and how much new content there is in the newsfeed. Pictures and videos in a newsfeed will take more data to download than simple status updates.
500 KB for the average refresh AT&T Verizon Telestial ------------------------------------------- $9 $10 from as little as 20c
For more apps such as: Skype, Google Maps, Twitter, or Pulse News, send me an email and we'll put you in touch with Ken Grunski (the man who knows everything about mobile data).
Media Contact:

Pamela Johnston
[email protected]
(646) 918-8812

Jasmine Bina
[email protected]
(646) 918-8812


Copyright @ Marketwire
Page: 1
Related Keywords:
international calling, data, summer saving, travel phone apps, mobile, overseas, Verizon, smartphone, Computers/Peripherals,Home,Communications,Movies & Music,Web,Smart Phone,Search,Music,Google,EMail,Internet,Broadcast,Streaming,Internet Media,Storage,email,Marketwire, ,Music,Email,Other,
---