Dan Lyne, World Business Chicago, Winner of the 13th Annual ITA CityLIGHTS Award
Technology Thought Leader Recognized as Illinois Technology Association (ITA) CityLIGHTS Award Winner
(May 04, 2012)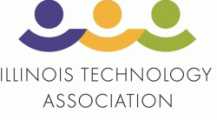 CHICAGO, IL -- (Marketwire) -- 05/04/12 -- The Illinois Technology Association (ITA) is honored to announce the winner of the 2012 ITA CityLIGHTS Award.
The 2012 CityLIGHTS Award winner is: Dan Lyne, Director, Technology Development, World Business Chicago.
Dan leads technology initiatives for World Business Chicago. For more than a decade, Dan has been a devoted champion of the Chicago tech scene both home and abroad, as the principal public/private liaison for corporate technology and entrepreneurial leadership. His impact has been felt by all members of the technology community whether they realized it or not.
The CityLIGHTS Award is presented to an individual or business that actively and consistently supports the growth of the Illinois technology industry through demonstrated collaborative involvement, bringing a spotlight on the community.
"On behalf of the Illinois Technology Association and the ITA board of directors, we extend our congratulations to Dan Lyne, the 2012 CityLIGHTS Award recipient," said Fred Hoch, ITA president. "Dan's personal initiative to push the growth of the local technology industry to the forefront of the national scene can be felt throughout our community. With Dan's leadership and support, we look forward to the continued growth of the Illinois technology industry."
The CityLIGHTS Award winner is determined by the Board of Directors of the ITA. Dan joins an illustrious group of leaders who continue to support the local community, including Howard Tullman, 2011; Jack Noonan, 2010; and Linda Darragh, 2009.
Finalists for the 13th Annual CityLIGHTS Award included winner Dan Lyne, World Business Chicago, Matt Moog, ViewPoints Network, The Mayor's Office, Dennis Roberson, Illinois Institute of Technology, and Phil Tadros, Doejo.
The ITA CityLIGHTS Awards Gala will be held on May 10, 2012 in the Great Hall at Chicago's Union Station. To sponsor, purchase a table or tickets to the event, visit www.illinoistech.org. The Gala is an opportunity for the industry to connect, socialize, and celebrate the continued success of the technology industry in Illinois and the growing importance of this economic sector. The winners of the remaining awards categories will be announced at the Gala on May 10.
About the ITA
The Illinois Technology Association (ITA) is the driving force behind the growth of Illinois' vibrant technology industry. Providing programs and services focused on development, visibility, and talent attraction, ITA accelerates the growth of member company's businesses. ITA brings growth-stage industry companies together, leveraging the connections and experiences of the community to increase the overall success rate of the local industry. Championing the development and application of technologies and leveraging its transformative nature, ITA is an invaluable resource for growing companies.
Contact the ITA at headquarters@illinoistech.org, follow the discussion on Twitter at @itabuzz, and visit www.illinoistech.org to find out more about how ITA supports the growth of the local industry.
Add to Digg Bookmark with del.icio.us Add to Newsvine
Contact:

Paige Sims
Illinois Technology Association
312.924.1052
paige@illinoistech.org


Copyright @ Marketwire
Page: 1
Related Keywords:
Illinois Technology Association, Technology Events, Technology Networking, software association, Networking, Marketwire, , Business,
---