DSPanel Forms a New Partnership With SURE International Technology to Extend Their Technology Into the Middle East
As Part of the Agreement, SURE International Technology Expects to Deliver Performance Management Solutions for the Financial, Governmental and Healthcare Industries
(June 01, 2011)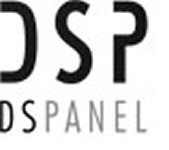 STOCKHOLM, SWEDEN -- (Marketwire) -- 06/01/11 -- DSPanel, a leader in mobile BI intelligence and structured financial planning and consolidation solutions and SURE International Technology, a business technology consulting and integration firm announced today that they have formed a strategic partnership to extend DSPanel's technology into the Middle Eastern market. As part of the agreement, SURE International Technology expects to deliver performance management solutions for the financial, governmental and healthcare industries.
Zaher Alhaj Hussein, Lead Business Analyst at SURE International Technology, commented, "Our decision to select Performance Canvas as a key offering for the Saudi Arabian market reflects the growing need for high performing, technologically rich solutions that enable end users to take control of the performance of their departments, their projects and the organization as a whole."
Zaher continues, "We understand that our clients are demanding more flexibility and freedom from their IT departments, that's why we began looking to partner with DSPanel. Performance Canvas products enable pure end-user BI and using their product we can create great solutions for our clients in Saudi Arabia. Performance Canvas is such an easy-to-use and flexible product, we are able to provide our clients access their performance management metrics, from their computers, or directly from their portable devices such as Apple's iPad, iPhone, Androids or any web enabled mobile. Our clients now have the ability to create, modify and share interactive, real-time visual queries and dashboards wherever they are."
"Companies are demanding better ways to improve how their business operates. They want to see more than just static monthly reports, but are now asking for the ability to ask questions and perform analysis wherever they are," said Mikael Hagglof, Vice President of Sales at DSPanel. "SURE International Technology understands this and with their experience, we firmly believe in their ability to implement our technology in organizations of all sizes, being agile enough to tailor solutions to fit the individual customer's needs. We expect this partnership to bring great value to our customers in the Middle East for years to come."
If you would like to learn more about Performance Canvas solutions, visit DSPanel at http://www.dspanel.com.
If you would like to learn more about SURE International Technology, visit http://www.sure.com.sa.
About DSPanel:
Since 1999, DSPanel has been a leader in end user focused business intelligence and structured financial planning technology. Our premise is that Business Intelligence should enable you to create dashboards that answer any question, facilitate collaboration and enable your organization to make smarter decisions. From Supply Chain to Finance, DSPanel products have helped companies shorten budget cycle times, increase profitability, manage and improve departmental performance and facilitate organizational change. At DSPanel, we are excited for you to join the more than 1500 companies around the globe that have opened the door to their data using our technologies.
To learn how our solutions can help your organization, visit: www.DSPanel.com.
About SURE International Technology:
SURE International Technology was founded in 2004, when there was massive growth of the information technology sector needs, in both local and regional markets. SURE International Technology applies the universal standards of information technology implementations, and tailors these standards to the needs of each individual client. SURE International Technology is one of the fastest growing companies in the field of information technology and technical consultations in Saudi Arabia. SURE is proud of our group of IT specialists, that form the team of SURE, who are the best in their fields, combining both scientific and practical expertise.
To learn more about SURE's unique approach to information technology visit: http://www.sure.com.sa.
Add to Digg Bookmark with del.icio.us Add to Newsvine
Contacts:
DSPanel
Jennifer Howell
+46 70880 2820
www.DSPanel.com


Copyright @ Marketwire
Page: 1
Related Keywords:
iPad BI, Self Service BI, Mobile BI, Business Intelligence, DSPanel, Performance Management, SURE, Sales,Finance,Sales & Marketing,Computer Technology,Internet,Business Issues,Mobile Devices,IT Management,Finance,Management,Finance/Accounting,Sales,Finance/Accounting,Sales,Saudi Arabia,Marketwire,IT (Information Technology),Apple Computer,Financial,Internet Technology,Computer Science,Business,middle east,
---