DS-Concept Offers New Supply Chain Funding Solution
(June 13, 2012)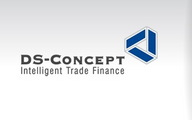 NEW YORK, NY -- (Marketwire) -- 06/13/12 -- DS-Concept (http://www.ds-concept.net/) is proud to announce the official launch of its new Supply Chain Funding (SCF) solution. Having tested this new service with selected clients, DS-Concept is now offering this new product for the international market.
Today, many exporters in countries like Pakistan, Turkey or China who are working with a distributor in the United States or the European Union always face funding gaps; i.e. the exporters from the said countries have to wait for the liquidity, as it comes on maturity from the buyer to the distributor, and then to the exporter from the exporting country. In order to address the funding gaps and to fulfill them DS-Concept has designed this new service, SCF. It was observed that factoring companies are at most willing to fund only the local country sales (i.e. from the distributor in the US to the buyer in the US).
"Aimed specifically for exporters who have an affiliated distribution network as shown above, Supply Chain Funding (SCF) Solution offered by DS-Concept will enable these exporters to obtain funding ex-works; i.e. immediate liquidity at the doorstep of exporter in the first few days as well as immediate liquidity can be obtained by the US distributor at the time of delivery of goods to the US buyer," says Mr Ansgar Hütten, CEO of DS-Concept Factoring GmbH. Mr Hütten concludes: "This new product (SCF) will enable enterprises to beat the credit crunch that results from the financial crisis and close the funding gap in the entire Supply Chain process."
With offices in nine countries across four continents, DS-Concept (http://www.ds-concept.net/) can support the transaction in the countries of both the exporter and the distributor, allowing for complete funding from the factory to the buyer.
For more information about SCF and other trade financing products, contact your nearest
DS-Concept office (http://www.ds-concept.net/en/netzwerk/).
DS-Concept Factoring, Inc.
650 5th Avenue, New York, New York 10019, USA
Contact: Chris Chang
Tel.: +1 212 765 4339
Fax: +1 212 765 4346
[email protected]

DS-Concept Liaison Office Pakistan
C-37 Block 2 Clifton, Karachi, Pakistan
Contact: Syed Qaseem Jaffri
Tel: +92 213 5876795
Fax: +92 213 5877254
[email protected]

DS-Concept Factoring GmbH
Flughafenstr. 83, 41066 Mönchengladbach, Germany
Contact: Johan Geduhn
Tel: +49 2161 697790
Fax: +49 2161 6977979
[email protected]

http://www.ds-concept.net


Copyright @ Marketwire
Page: 1
Related Keywords:
DS-Concept, USA, China, Pakistan, Marketwire, Financial, china, pakistan, Other,
---