DNS Software Takes Another Leap Forward on Leap Day
ISC Announces BIND 9.9 Offering Improved Performance and Usability
(February 29, 2012)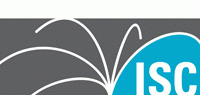 REDWOOD CITY, CA -- (Marketwire) -- 02/29/12 -- Today Internet Systems Consortium (ISC) released the latest version of its undisputed market-leading DNS software, BIND 9.9. This latest version of the software continues ISC's longstanding commitment to ensuring the Internet community at large has access to the cutting edge features and functionality of our Open Source software, with significant performance improvements and enhanced usability, especially for DNS Security.
DNS Security (DNSSEC) remains more of an aspiration than an achievement. In order to achieve security, the DNSSEC protocol became more complex. A key feature of BIND 9.9 is the addition of Inline Signing, which allows the introduction of DNSSEC into a functional DNS environment without disturbing the current publication workflow. Specifically, zone signing and key management are now simple steps that won't complicate or disrupt a production environment.
Startup performance is the second area of significant improvement in BIND 9.9. Our beta testers reported BIND 9.9 startups averaging 20 times faster for large zones. We accomplished this with a carefully-crafted combination of software changes, better use of hardware and OS multi-threading features, and better file format for slave zones. You can read more about it at http://www.isc.org/software/bind/new-features/9.9. Additional information can be found in the Release Notes, and you can download it right now from http://www.isc.org/software/bind.
About ISC
Internet Systems Consortium (ISC) is a non-profit 501(c)(3) public benefit corporation widely known for world-class Internet software engineering and network operations. Its founders include key Internet pioneers Rick Adams, Paul Vixie, and Carl Malamud with other key Internet luminaries, Dave Farber, Steve Wolfe and Fred Baker serving on its Board.
ISC software, of which BIND and ISC DHCP are the two best-known examples, is always open-source. Our passion is Internet core technology. Our widely-imitated Managed Open Source process ensures the quality of our software while keeping it completely open and available. ISC operates high-reliability global networks of DNS root servers (F-root) and authoritative DNS servers ([email protected]) both for non-profit and commercial enterprises. ISC continues to be involved in Internet protocol and standards development, particularly in the areas of DNSSEC and IPv6. ISC is supported by donations from generous sponsors, by program membership fees, and by specific fees for services. For program or donation information, please visit our website at http://www.isc.org.
Add to Digg Bookmark with del.icio.us Add to Newsvine
Laura Hendriksen
[email protected]


Copyright @ Marketwire
Page: 1
Related Keywords:
ISC, DNS, BIND, Internet, DNSSEC, Networking, Open Source , Security, Networking, Internet, Business Issues, Hardware, Server Hardware, Server Computers, Security, Management, Marketwire, , Internet Technology, Computer Science, Internet, Other,
---