DNA Interactive Brings Table-Top Gaming Sensation, Warheads: Medieval Tales, to Mobile Gamers Worldwide
New Freemium Mobile Game Winning Rave Reviews and Approximately 5,000 New Players Every Day
(May 29, 2012)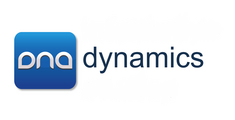 LEAMINGTON SPA, UK -- (Marketwire) -- 05/29/12 -- DNA Dynamics, Inc. (PINKSHEETS: DNAD), a global developer and publisher of mobile video games and applications, today announced that its subsidiary DNA Interactive Ltd has released Warheads: Medieval Tales, the highly anticipated adaptation of the popular table-top adventure game as a freemium mobile game, which is now available worldwide for download on the iOS® and Android™ platforms.
Developed using DNA's Slam Engine for the iOS and Android mobile gaming platforms, Warheads: Medieval Tales was originally produced by Urban Mammoth Ltd as a fast and fun table-top game for two or more players. In May of 2011, DNA licensed the worldwide IP rights to the brand from Urban Mammoth and soft-launched the game in late March 2012 in certain geographic markets, to include the United States, Canada and the United Kingdom.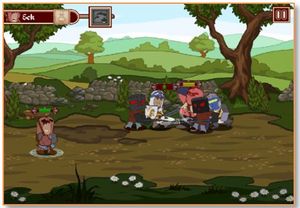 Recently, the Company signed an agreement with TapJoy to advertise Warheads on their prolific global game publishing platform. Since TapJoy's founding in 2007, its mobile advertising and publishing platform has touched more than 500 million mobile users worldwide.
Set in Britain during the 11th Century, Warheads focuses on the good knight Sir Hugo and his band of trusted followers who endeavor to protect the manor of Deangard and generally make Olde England a nicer place to live. However, Sir Hugo must contend with the evil doings and sinister conniving of Gui Le Batard, who will stop at nothing to claim the manor of Deangard for his own. Every character featured in the game has their own unique abilities, statistics and skills, offering up ever-changing and challenging gameplay suitable for gamers of all ages. In-app purchases allow players to upgrade their chosen heroes, equipping them with powerful weapons, armor, accessories and potions.
Ed Blincoe, Chairman, President and CEO of DNA Dynamics, stated, "We are delighted with the positive response Warheads has been receiving from reviewers and gamers, alike. With more than 5,000 new players engaging in Warheads' fast paced RPG action each day, it is fast winning a sizable fan base on a worldwide basis."
Select Game Reviews:
(Four Stars) from 148 Apps: "Simple and cute... ideal for the casual RPG fan."
(Four Stars) from appSational: "Simple and beautiful!"
Goozernation: "The visual style is beautiful and cartoony..."
AppAdvice: "... Good old fashioned RPG action!"
Inside Mobile Apps: "Crisp, clean art and smooth animation."
The Warheads: Medieval Tales App is available for free from the App Store www.itunes.com/appstore and Google Play https://play.google.com/store.
About DNA Interactive Ltd
Established in 2010, DNA Interactive, a wholly-owned subsidiary of DNA Dynamics, is a publisher of games and apps for mobile and tablet devices including iPhone®, iPad® and Android™ phones and tablets. At the present time, DNA Interactive's IP portfolio is comprised of proprietary game titles which include Quest of Legends, Jigsawium, Legacy: Mystery Mansion, Chess Crusade and Sudokium. Its licensed titles include The Naked Gun™ and Warheads: Medieval Tales. For more information, please visit www.dna-interactive.com.
About DNA Dynamics, Inc.
Headquartered in Leamington Spa in the United Kingdom, DNA Dynamics is a worldwide developer and publisher of graphically rich, highly experiential interactive entertainment currently delivered on iOS®, Android™, Nintendo DS™ and Sony PSP® platforms. Through its operating subsidiaries, DNA Studios and DNA Interactive, the Company has created, acquired or licensed a portfolio of highly recognizable or emerging brands that broadly appeal to its consumer demographics, ranging from children to adults and casual gamers to serious enthusiasts. For more information, please go to www.dnadynamics.net. You can also follow the Company on Facebook and Twitter.
Forward-Looking Statements
This press release may contain forward-looking statements, including information about management's view of DNA Dynamics, Inc.'s future expectations, plans and prospects. In particular, when used in the preceding discussion, the words "believes," "expects," "intends," "plans," "anticipates," or "may," and similar conditional expressions are intended to identify forward-looking statements. Any statements made in this news release other than those of historical fact, about an action, event or development, are forward-looking statements. These statements involve known and unknown risks, uncertainties and other factors, which may cause the results of DNA Dynamics, its subsidiaries and concepts to be materially different than those expressed or implied in such statements. Unknown or unpredictable factors also could have material adverse effects on DNA Dynamics' future results. The forward-looking statements included in this press release are made only as of the date hereof. DNA Dynamics cannot guarantee future results, levels of activity, performance or achievements. Accordingly, you should not place undue reliance on these forward-looking statements. Finally, DNA Dynamics undertakes no obligation to update these statements after the date of this release, except as required by law, and also takes no obligation to update or correct information prepared by third parties that are not paid for by DNA Dynamics.
Image Available: http://www2.marketwire.com/mw/frame_mw?attachid=1994246

Add to Digg Bookmark with del.icio.us Add to Newsvine
FOR ADDITIONAL INFORMATION, PLEASE CONTACT:
Elite Financial Communications Group, LLC
Dodi Handy, President and CEO (Twitter: dodihandy)
For Media: Kathy Addison, COO (Twitter: kathyaddison)
(407) 585-1080 or via email at Email Contact


Copyright @ Marketwire
Page: 1
Related Keywords:
Warheads, $DNAD, iOS, Android, TapJoy, DNA Dynamics, DNAD , Gaming, online game, Adults, Children, Gamers, Communications, Gaming, Web, Accessories, PC Games, Accessories, Search, Applications, Children, Video, Google, EMail, Animators, Prosumer/Consumer, Gaming, Internet Media, email, Mobile Video, Canada, England, USA, Marketwire, , Sony, Financial, Games, Game Technology, Biology, Genetics, Entertainment, Email, england, Adults, Children, Gamers, Other,
---