Cue the Music: GreenLight Music and EMI Form Partnership With NYU's Tisch School to Provide Affordable Iconic Music to Film Students
Online Platform Removes Traditional Barriers to Sync Licensing and Provides Preferred Online Access and Pricing to NYU Film Students
(June 05, 2012)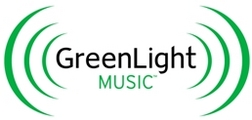 SEATTLE, WA -- (Marketwire) -- 06/05/12 -- GreenLight Music, (www.greenlightmusic.com), the music industry's first online sync licensing solution for popular music, and EMI Music Publishing, the world's leading publisher of popular music, have entered into an exclusive partnership with the legendary New York University Tisch School of the Arts' Maurice Kanbar Institute of Film and Television to give student filmmakers in the school's premier film program preferred access and unprecedented, affordable, pre-approved pricing to quickly and easily secure usage rights to thousands of iconic songs from the EMI catalog for use in their film projects.
"The right soundtrack is critical to the success of a student's project. Partnering with EMI Music Publishing and GreenLight Music allows NYU Tisch film students the ability to license thousands of available popular titles and an online environment that simplifies the sync licensing process, allowing them to focus on their projects," said Peter Newman, head of the MBA/MFA dual-degree producing program at the Tisch School of the Arts at NYU.
"Our thanks to Corbis, GreenLight and EMI for taking a leadership position in media by partnering with NYU Tisch School of the Arts' Kanbar Institute of Film and Television in creating this first of kind relationship, providing our talented filmmakers with the access and resources they need to help bring their stories to life," said Mary Schmidt Campbell, dean of NYU Tisch School of the Arts.
Student filmmakers will use GreenLight Music's self-serve, easy-to-use online platform to access the music for their projects.
"NYU Tisch School of the Arts' film program is world-renowned and GreenLight Music is thrilled to provide film students thousands of licensable music titles as they look to add impact to their creative vision by using iconic, popular music as the soundtrack," said Gary Shenk, chief executive officer of Corbis.
"From Stone to Scorsese, the world's greatest filmmakers recognize the importance of music in achieving their cinematic vision, and we are thrilled to be able to offer access to our iconic catalog to the next generation of directors and producers honing their craft at NYU," said Brian Monaco, executive vice president for sales and strategic marketing at EMI Music Publishing.
Roger Faxon, CEO of EMI Group, added, "It's an essential part of our work on behalf of our writers and artists that we give all creators, from film makers to app developers, the opportunity to innovate -- and to assure that music is used legitimately for the wider development of our collective culture."
NYU's film program has produced many of the most celebrated directors and filmmakers of all-time, including Joel Coen, Chris Columbus, Billy Crystal, Geoffrey Fletcher, Debra Granik, Amy Heckerlink, Jim Jarmusch, Ang Lee, Spike Lee, Todd Phillips, Brett Ratner, Eli Roth, Nancy Savoca, Martin Scorsese, Susan Seidelman, M. Night Shyamalan, Todd Solodnz, and Oliver Stone.
The deal was negotiated by EMI Music Publishing's Brian Monaco and Saul Melnick, with Peter Newman the head of the MBA/MFA Dual Degree producing program at NYU Tisch, and John Tintori, chair of the Graduate Film program at NYU Tisch.
About GreenLight Music
GreenLight Music features music from some of the world's best known artists and songwriters, including tracks from the vast catalogs of EMI, Universal, Warner and Sony/ATV Music Publishing. The online service complements GreenLight's core capability of managing music clearances to make music accessible to the world's largest advertising agencies and global brands.
The GreenLight Music website incorporates best in class functionality for music search, pricing and comparison of similar songs or artists. Industry professionals can search over one million iconic songs and quickly negotiate licenses and rates with all relevant song owners. Other features include a "Get it Now" option with thousands of well-known artists and titles available for immediate purchase, as well as pricing guidance and recommendation tools to help professionals find iconic music that will work for their budget. GreenLight Music is wholly owned by Corbis. Corbis has offices in North America, Europe, Asia and Australia that serve more than 50 countries.
About EMI Music Publishing
EMI Music Publishing is the world's leading publisher of popular music, representing more than one million copyrights including some of the best known songs ever written. Iconic songs in the EMI Music Publishing catalog include "New York, New York", "You've Got A Friend", "The James Bond Theme", "Lady Marmalade", "Ain't No Mountain High Enough", "Always On My Mind", "Over The Rainbow", "I Heard It Through The Grapevine" and "Singin' In the Rain". Its current hit-making writers and producers include Beyoncé, James Blunt, Lady Antebellum, Jay-Z, Norah Jones, Pink, Stargate, and Kanye West.
About New York University, Tisch School of Fine Arts
For over 45 years, the Tisch School of the Arts has drawn on the vast resources of New York City and New York University to create an extraordinary training ground for artists, scholars of the arts, and creative entrepreneurs. Tisch undergraduates study in a spirited, risk-taking environment that combines the professional training of a conservatory with the liberal arts education of a major research university. Graduate students work intensively with senior faculty members in small, highly focused departments as colleagues-in-training.
One of the world's leading centers of undergraduate and graduate study in the arts, the Tisch School of the Arts comprises 17 departments and programs offering the BA, BFA, MFA, MA, MPS, and PhD degrees. The School offers state-of-the-art facilities, a collaboratively oriented community of award-winning faculty members, internship opportunities with established professionals, and the incomparable artistic and cultural resources of New York City and Singapore. Learn more at www.tisch.nyu.edu.
Copyright @ Marketwire
Page: 1
Related Keywords:
GreenLight Music , Singapore, Australia, Marketwire, Advertising Agencies, Film, Television, Music, Other,
---