Crowd Source Marketing: An Untapped Gold Mine for Mobile Developers
Accelerate User Acquisition Through Trusted SMS Referrals From Your Friends
(May 23, 2012)

VIENNA, VA -- (Marketwire) -- 05/23/12 -- Despite a weak national economy that has hurt nearly every other industry, mobile gaming remains a lucrative venture that generated approximately $5 billion in revenue last year and is projected to reach $16 billion by 2016.(1)
Although potential profits in the mobile gaming industry are enormous, individual game developers and publishers face numerous obstacles to successfully growing their app share. In fact, 80 percent of all developers don't produce enough revenues to support a business and 60 percent can't even earn enough to recoup their development costs(2) because...
New user acquisition costs averaged $1.30 per player in March 2012, up a whopping 14 percent just from January, when the price was $1.14 per new player.(3)
As the field becomes ever more crowded and the competition fiercer, the average revenue per game is only $5,882.(4)
With the fragmentation of media inhibiting the effectiveness of most marketing, the reality is that more than half of all gamers learn about new mobile games from friends and family.(5)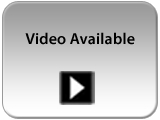 Yet the biggest dilemma for developers is that existing social media is too cumbersome to capitalize on user game preferences and the social mobile gaming phenomena. Even with social media, the gamer plays in isolation because he or she has no way of inviting others from their mobile device to join them in play without entering a labyrinth of different hosts and servers such as Facebook and Twitter.
What if there were an inexpensive way to simplify and standardize word-of-mouth recommendations from family and friends to download and play a new mobile game?
Now there is.
Hook Mobile introduces the App Growth Engine (AGE), an invitation engine which allows mobile app and game developers to acquire new users and grow market share at staggering rates by shifting the promotion of their app to their most reliable and ardent partners -- their satisfied current users.
AGE enables gamers to invite family, friends and colleagues to join them in play with just a single tap and without ever having to log onto Facebook or Twitter. By sending invitations from within the app, AGE converts active users into diehard word-of-mouth marketers for the app, thereby slashing new player acquisition costs to pennies per user for mobile developers and game publishers.
Hook Mobile is releasing its most advanced AGE software development kit (SDK) for iOS -- the platform giant that dominates 84 percent of the revenue from mobile games.(6) The ready-to-go new iOS plug-in makes app discoverability and invitations even easier for both developers and users.
Hook Mobile is also launching an AGE SDK for Android to allow developers to take advantage of the more than 300 million Android devices activated to date.(6)
"Do you ever wish that there was a better way to tell someone about an app?" said Terry Hsiao, CEO of Hook Mobile. "Sharing an app via SMS to your friends has reach, relevance and social context. It is a win-win for developers and users."
With AGE, Hook Mobile delivers the most innovative technological version of a primordial biological imperative: grow and flourish or shrivel up and die. With AGE, the choice for developers and users alike is pure natural selection.
(1) Mobile Gaming Companies Redefining Video Game Industry Landscape, Finance.Yahoo.com, May 7, 2012, http://finance.yahoo.com/news/mobile-gaming-companies-redefining-video-122000056.html.
(2) Infographic: 60 Percent of App Developers Don't Break Even, PCMag.com, May 4, 2012, http://www.pcmag.com/article/print/297509.
(3) iPhone app downloads plummeted in March while marketing costs held steady, Venturebeat.com, April 27, 2012, http://venturebeat.com/2012/04/27/iphone-app-dowloads-plummeted-in-march-while-marketing-costs-held-steady/.
(4) The road ahead in mobile games, VentureBeat.com, July 10, 2011, http://venturebeat.com/2011/07/10/the-road-ahead-in-mobile-games/.
(5) Share of paying players amongst 101 million American mobile gamers rises to 36%, Newzoo.com, May 6, 2012, http://www.newzoo.com/ENG/1504-Detail.html&id=109
(6) Google Says 850K Android devices activated each day, CNET.com, February 7, 2012, http://reviews.cnet.com/8301-13970_7-57385635-78/google-says-850k-android-devices-activated-each-day/.
Image Available: http://www2.marketwire.com/mw/frame_mw?attachid=1992162

Add to Digg Bookmark with del.icio.us Add to Newsvine
Media Contact:
Wayne Chen
PR & Marketing
Hook Mobile
703.852.8835 X 4
Email Contact


Copyright @ Marketwire
Page: 1
Related Keywords:
Crowd source marketing, mobile apps, developers, mobile games, app growth, social invites, Gaming, Family, Family, Gamers, Digital Media Software, Communications, Digital Audio, Web, iPods, iphone, Search, Family, Video, Google, Social Media, Finance, Sales & Marketing, Internet, Software Development, Social Media, Finance/Accounting, Finance/Accounting, Game Development, Marketing/Distribution, Business, Marketing, Marketwire, , Apple Computer, Gold, Game Technology, Biology, Computer Science, Business, Family, Gamers, Other,
---