"Cowboys & Aliens" Producer Platinum Studios, Inc. to Launch Comic Book Series "Unique" on Graphicly
"Harry Potter" Producer Ramps Up Developing the Property at Walt Disney Pictures; Comic to Be Available for iPad, iPhone, Android, and Tablets
(May 24, 2011)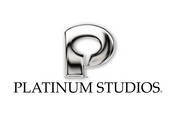 LOS ANGELES, CA -- (Marketwire) -- 05/24/11 -- "Cowboys & Aliens" producer Platinum Studios, Inc. (OTCBB: PDOS), an entertainment rights company that controls an international library of more than 5,000 comic book characters, announced today that the company will be releasing its comic book "Unique" for the iPad, iPhone, Android phones and tablets via its licensee Graphicly. Graphicly, one of the web's premier destinations for digital comics with over one million app downloads and over one million monthly visitors, plans to unveil the comic across their platforms starting June 15.
"Unique" tells the story of Jon Geoffries who is convinced all his life that he was schizophrenic, until he discovers that he's actually Unique -- a person endowed with the ability to move between parallel dimensions. "Unique" comes from Platinum Studios' Macroverse, created by CEO Scott Mitchell Rosenberg, the same universe as "Cowboys & Aliens."
Walt Disney Pictures is developing the feature film with "Harry Potter" producer David Heyman alongside "Cowboys & Aliens" producer and creator Scott Mitchell Rosenberg.
Daniel Craig, Harrison Ford and Olivia Wilde star in the feature film version of Platinum Studios' graphic novel "Cowboys & Aliens," directed by Jon Favreau ("Iron Man" and "Iron Man 2"), executive produced by Steven Spielberg and produced by Brian Grazer, Ron Howard, Alex Kurtzman, Roberto Orci and Scott Mitchell Rosenberg. DreamWorks and Universal Pictures will release the picture in North America on July 29, 2011 and Paramount Pictures will release internationally.
"Unique" is just one of the properties Platinum Studios controls among a multi-universe library of over 5,000 comic characters. While other large comics-based libraries are already spoken for, Platinum Studios remains independent of major entertainment studio affiliation. Marvel was acquired by Disney for $4 Billion, and is the second major comic library to be acquired by a Hollywood studio after DC Comics, which is owned by Warner Bros.
About Platinum Studios, Inc.
Platinum Studios (OTCBB: PDOS) is an entertainment company that controls an international library of comic book characters from all over the world, which it adapts, produces and licenses for all forms of media including print, film, online, mobile / wireless, gaming, and merchandising.
Platinum Studios - Comics Fueling Media EVERYWHERE!
To learn more about the company, please visit our website:
http://www.platinumstudios.com/
For news, please become a fan on Facebook:
http://www.facebook.com/platinumstudios
About Graphicly
Graphicly is a cutting-edge digital content delivery system and community platform for the publishing world. Graphicly's first product focuses on comic publishers, creators and enthusiasts, and provides an immersive social experience and marketplace around digital comics and associated merchandise. The company is looking to expand its community and content platform and become the de facto solution for print media. For more information, please visit http://www.graphicly.com.
Platinum Studios Safe Harbor Statement
Matters discussed in this press release contain forward-looking statements within the meaning of the Private Securities Litigation Reform Act of 1995. When used in this press release, the words "anticipate," "believe," "estimate," "may," "intend," "expect" and similar expressions identify such forward-looking statements. Although expected, actual results, performance or achievements could differ materially from those contemplated, expressed or implied by the forward-looking statements contained herein. These forward-looking statements are based largely on the expectations of Platinum Studios and are subject to a number of risks and uncertainties. These include, but are not limited to, risks and uncertainties associated with: the impact of economic, competitive and other factors affecting Platinum Studios and its operations; its markets, products, and distributor performance, the impact on the national and local economies resulting from terrorist actions, and U.S. actions subsequently, and other factors detailed in reports filed by Platinum Studios with the SEC.
Add to Digg Bookmark with del.icio.us Add to Newsvine
Contact:
Randy Greenberg
The Greenberg Group for Platinum Studios, Inc.
(310) 807-8100
[email protected]


Copyright @ Marketwire
Page: 1
Related Keywords:
Platinum Studios, Inc., USA, Marketwire, Inc., Apple Computer, Film, Lifestyle, Entertainment, Military, terrorism, Other,
---