Coveo Unveils Expanded Mobile Apps
Field Service and Sales Organizations Can Now Easily and Securely Access All Customer Information From Any Enterprise System via iPhone, iPad, Android and BlackBerry
(July 28, 2011)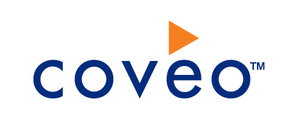 QUEBEC -- (Marketwire) -- 07/28/11 --
Today Coveo announced the availability of its Knowledge 360 Solutions and Enterprise Search 2.0 platform via mobile smartphones and tablet PCs. New mobile capabilities from Coveo include support for BlackBerry OS 6.0, the iPhone, iPad and Android.
With Coveo's mobile apps, field service and sales organizations gain access to composite, correlated information on customers, cases, solutions, prospects and more -- from virtually any enterprise system, including emails and files from offline PCs -- directly from their mobile device.
Coveo's Knowledge 360 Solutions now offer mobile capabilities that provide ubiquitous Customer 360 information access, regardless of where the information is stored -- whether behind the firewall or in the cloud, including social media.
Coveo also extends its well-known ease of use to its mobile application, offering document quick views, Business Analytics, guided navigation with SmartFacets™ which dynamically computes sums, averages, minimum and maximum values, and numerical ranges, and more.
Coveo Knowledge 360 Mobile Use Cases:
Sales teams leverage up-to-date, composite, Customer 360 information to truly know all aspects of a customer relationship, even in the minutes leading up to a critical meeting to close a customer deal, to help increase cross-selling, optimize the customer experience, and maximize revenues.
Field services personnel can access related case resolutions and documentation that allow them to solve customer issues more quickly and accurately, better serving their customers.
Resulting improvements in customer satisfaction lead to opportunities for increased sales and service offerings.
Availability:
Coveo's BlackBerry app for OS 6.0 is generally available; its iPhone, iPad and Android apps are in beta.
Supporting quote:
Laurent Simoneau, CTO, Coveo: "Last year, the Technology Services Industry Association (TSIA) reported that Coveo was the first enterprise search provider to support mobile browsers, when our mobile-specific UIs were released back in 2008. We're extremely proud to bring to market another industry first with the availability of our Knowledge 360 mobile applications for sales and service organizations on the go. We'll continue to push the boundaries of what is possible with our Knowledge 360 solutions as organizations seek to improve customer service levels to remain competitive and innovative. I'm confident that our new mobile applications will help give them that advantage."
Additional Resources:
High resolution screenshots are available for download:
About Coveo
Coveo helps companies know their customers better, serve their customers better and sell more products and services, by consolidating 360° customer information from all digital sources. The Coveo Enterprise Search 2.0 Platform transforms disparate structured and unstructured data, from virtually any system, into actionable, on-demand knowledge.
Coveo Knowledge 360 Solutions inject comprehensive knowledge into key customer-centric business processes such as customer service, customer interaction, customer self-service, and sales and marketing. Coveo solutions consolidate and correlate content into dynamic 360° views about customers, projects, people, processes and products, thus enabling more efficient service, more relevant customer interaction, and increased sales opportunities. Coveo customers range from Fortune 100 companies such as Lockheed Martin, PepsiCo and Verizon, to Global 2000 companies such as GEICO, Bose, CA Technologies and T-Mobile, to mid-sized businesses such as Terumo Medical, IBM Netezza and Children's Hospital of Boston. For more information, visit www.coveo.com.
Coveo Contact:
Kate Lukach
Senior Director, Corporate Marketing
[email protected]
973-723-6168


Copyright @ Marketwire
Page: 1
Related Keywords:
knowledge 360 solutions, enterprise search 2.0, mobile enterprise app, business analytics, smartfacets, Communications,Digital Audio,Web,Smart Phone,PDA,iPods,iphone,iPad,Search,Applications,Social Media,Sales,Applications,Marketing,Sales & Marketing,Sales,Sales,Marketwire,Apple Computer,Healthcare,Business,Browsers,
---