Coveo Survey Shows Organizations Falling Short in Generating Insight From Unstructured Content
Survey at Argyle Executive Forum's Customer Care Conference Identifies Access to Actionable Knowledge as Key Priority for Customer Service
(December 20, 2011)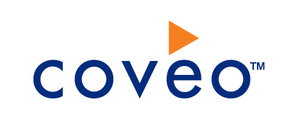 QUEBEC -- (Marketwire) -- 12/20/11 --
An overwhelming majority of customer care executives believe their organizations' success managing unstructured content and sharing it across their staffs will, in the future, impact their ability to serve customers -- but few feel they're handling the job well, according to a recent survey by Coveo.
In a survey of more than 100 executives Dec. 15 at the Argyle Executive Forum 2011 Customer Care Leadership Forum, 84 percent said their companies' management of unstructured content will determine how effectively and efficiently they'll be able to serve customers. "Unstructured" data cannot be logically stored in a database, and an increasing percentage of it is coming from communities and social networks outside the enterprise.
In the same survey, only 7 percent of respondents felt their organizations do "very well" at bringing together useful customer, product and project data from all sources and sharing it among product development, marketing and customer service staffs.
Other findings include the following:

98 percent say "immediacy" within their organizations is either a "somewhat-critical" or "mission-critical" priority.
87 percent consider it "very important" to share near real-time integrated data -- if they had it -- between product management, customer service and sales in their organizations.
66 percent say their organizations either can't bring together customer, product and project data from all sources and share it or are trying to share but are facing challenges.

Despite the hurdles organizations face, survey respondents indicated that their organizations recognize the importance of the issue and are making progress. More than 59 percent said they either currently have an initiative to combine social media data with enterprise data and customer interactions across all channels or are planning one in 2012.
Supporting quote:
Louis Tetu, CEO, Coveo: "The survey clearly shows how organizations consider it a critical priority to do a better job drawing insight from unstructured content in disparate sources and sharing it across departments. Millions of dollars are at stake, and potentially entire businesses are at risk if they don't take action. Companies that deploy best practices for uncovering actionable insight to drive more consistent customer experiences across channels are the ones that will succeed in an increasingly competitive economy."
About Coveo
Coveo transforms companies' ability to gain insight from diverse and overwhelming amounts of unstructured and structured data, whether it exists behind the firewall or in social media. Coveo's unified indexing technology connects broadly with all systems to create a virtual integration layer, from which role-based Insight Consoles present consolidated, correlated information mashups. Greater insight enables more effective and efficient customer service, more relevant customer experiences, increased sales and shorter sales cycles, faster innovation for better product development and ultimately, increased profitability.
Coveo customers range from Fortune 100 companies such as Lockheed Martin, PepsiCo and Verizon, to Global 2000 companies such as GEICO, CA Technologies and T-Mobile, to mid-sized businesses such as Terumo Medical, IBM Netezza and Children's Hospital of Boston. For more information, visit www.coveo.com.
Add to Digg Bookmark with del.icio.us Add to Newsvine
Editorial Contacts:
Diane Berry
Coveo
418-263-1111 x200
[email protected]

Mike O'Connell
PAN Communications
617-502-4300
[email protected]


Copyright @ Marketwire
Page: 1
Related Keywords:
Customer Service, Technology, Unstructured Content, Enterprise, Data, Social Media, Insight, CRM, Sales,Marketing,CRM - Customer Relationship Management,Sales & Marketing,Database,Management,Sales,CEO/CFO,Sales,Marketwire, ,Healthcare,
---