Coveo Insight Solutions for Customer Service Named 2012 SIIA CODiE Award Finalist for Best Relationship Management Solution
This Marks Coveo's Third Recognition by the Software & Information Industry Association in Four Years
(March 29, 2012)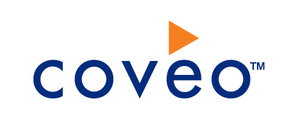 QUEBEC -- (Marketwire) -- 03/29/12 --
Today Coveo announced it has been selected as a finalist for the Software & Information Industry Association's (SIIA) "Best Relationship Management Solution" 2012 CODiE Award. The "Best Relationship Management Solution" category recognizes the best software solution designed to expand a company's knowledge about, and relationship with, its current or potential customers and/or partners.


The SIIA CODiE Awards recognize excellence in the business software, digital content and education technology industries. Over the past 27 years, SIIA has recognized more than 1,000 companies for achieving greatness in industries that expect innovative thinking and demand market validation.


SIIA is recognizing Coveo's Insight Solutions for Customer Service for the solution's ability to provide the front-line intelligence needed to transform customer service -- by turning disparate data from all sources into insight -- about customers, their products, challenges, interactions, history and more. Greater insight allows companies to inject contextually relevant intelligence at the point of customer engagement, regardless of channel. Such one-to-one interactions lead to more engaged customers with higher levels of satisfaction and loyalty, ultimately leading to increased revenue and profitability.


The winners will be announced on Thursday, May 10, at the CODiE Awards presentations held in conjunction with the SIIA's annual All About the Cloud conference.


Coveo was previously recognized for the value its solutions bring to organizations looking to make sense of the vast amounts of information across enterprise and social channels in an effort to better serve and engage customers. Coveo was recognized with a CODiE Award in 2008 and 2010 for excellence in the field.
Quote:
Diane Berry, SVP Marketing & Communication, Coveo: "Enterprises are fast realizing the value of actionable insight for contextual customer engagement -- particularly at the point of interaction. Insight from across the knowledge ecosystem -- including from social media -- helps companies provide the contextually relevant content when it matters most -- at the moment the customer needs it, whenever that is -- regardless of the channel in which the interaction occurs. We are pleased with the nomination by SIIA not only because it is a testament to our capabilities, but also because it is a recognition of the value that Insight Solutions bring to companies committed to customer engagement and success, as are we."
About Coveo
Coveo transforms companies' ability to gain insight from diverse and overwhelming amounts of unstructured and structured data, whether it exists behind the firewall or in social media. Coveo's unified indexing technology connects broadly with all systems to create a virtual integration layer, from which role-based Insight Consoles present consolidated, correlated information mashups. Greater insight enables more effective and efficient customer service, more relevant customer experiences, increased sales and shorter sales cycles, faster innovation for better product development and ultimately, increased profitability.
Coveo customers range from Fortune 100 companies such as Lockheed Martin, PepsiCo and Verizon, to Global 2000 companies such as GEICO, CA Technologies and T-Mobile, to mid-sized businesses such as Terumo Medical, IBM Netezza and Children's Hospital of Boston. For more information, visit www.coveo.com.
Add to Digg Bookmark with del.icio.us Add to Newsvine
Editorial Contacts:
Kate Lukach
Coveo
418-263-1111 ext. 233
[email protected]

Mike O'Connell
PAN Communications
617-502-4300
[email protected]


Copyright @ Marketwire
Page: 1
Related Keywords:
customer service, business software, customer engagement, social media, enterprise data, Insight, Pro AV,Management,Presentors,Business,Marketing,Business Issues,Presentation,Channel/Distribution,Marketing,Awards,Marketwire, ,Healthcare,Education Technology,Business,
---